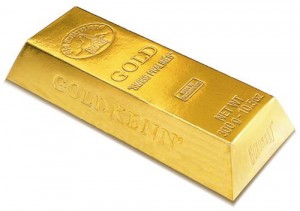 I was recently approached by a registered gold dealer about working with their company to serve clients who desire to acquire gold and silver bullion, as well as rare coinage. The dealership is a 30-year-old entity that was formed to specifically serve those with a high net worth looking to diversify their portfolios with tangible assets.  Essentially they are a  "concierge" firm that provides U.S. rare coin and bullion services to referred clients only.  There are no "special deals", "coins of the week" or other such offerings typical of the internet rare coin market.  They do not offer coins directly for sale, nor do they hold any inventory of coins to sell to the general public.
All rare U.S. coins are independently certified by either the Numismatic Guaranty Corporation (NGC) or the Professional Coin Grading Services (PCGS), the top two internationally recognized grading services.  All bullion is sold based on spot price plus premium. All premiums over melt or equivalent bullion values can fluctuate significantly, often due to rapidly changing conditions in the gold and silver bullion markets. A firm order is required to lock in an invoice price, and in most cases quotes include shipping and insurance charges.  The minimum bullion transaction size is currently $10,000.
Regarding the question about if precious metals can be part of your IRA, the answer is yes. Self-directed IRA's can invest in gold, silver, platinum and palladium. The key word here is invest.  IRA's cannot buy collectibles.  In other words, the IRA is only investing in the metal itself, not rare or attractive coins.  Only certain bullion coins are allowed into IRA's.  Furthermore, the IRA owner cannot store the bullion personally.  IRA custodians require that the bullion be held in a depository and the owner will likely never see them unless the bullion is taken as a distribution upon retirement.
You are invited and encouraged to explore the aspects of bullion and rare coins and the programs and services that are available to you.
Much success in all that you do.
Dempster R. "Bobby" Cherry
Financial Advisor