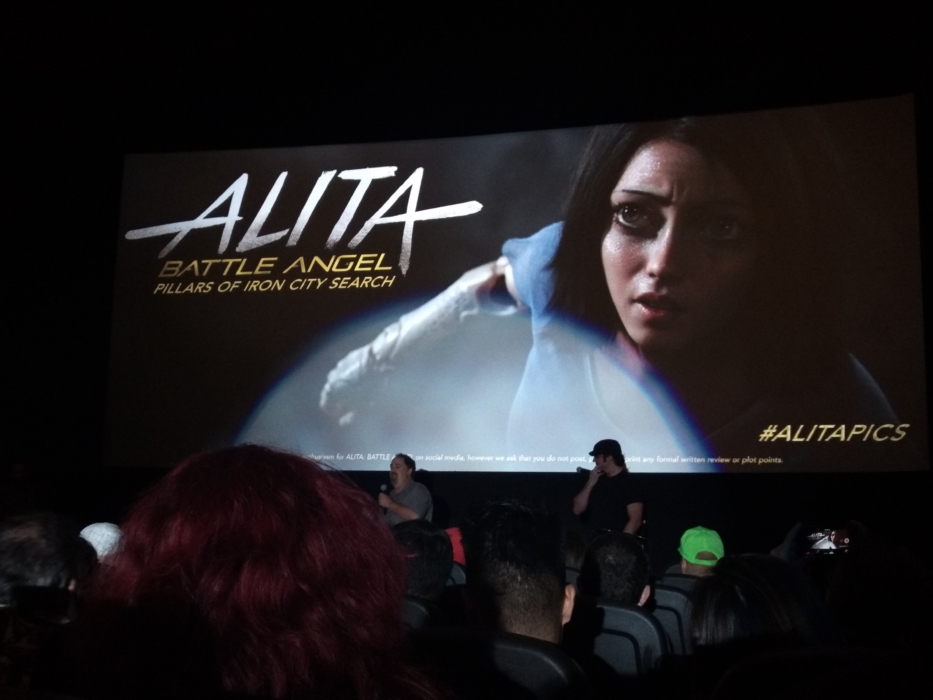 On Friday, July 20th at San Diego Comic-Con 2018 during a preview and live Q&A for Alita: Battle Angel, which took place at the Regal Theater in Horton Plaza, producer Jon Landau, director Robert Rodriguez, actors Rosa Salazar and Keean Johnson, and team discussed the upcoming film and introduced some early looks at the material. Based on Yukito Kishiro's manga series Battle Angel Alita, is a story which takes place in the 26th century and revolves around an amnesiac female cyborg who is rescued from a scrapyard by a doctor, rebuilt, and then set on a path of hunting down vicious criminals. 
Alita: Battle Angel, is an epic adventure of hope and empowerment. When Alita (Rosa Salazar) awakens with no memory of who she is in a future world she does not recognize, she is taken in by Ido (Christoph Waltz), a compassionate doctor who realizes that somewhere in this abandoned cyborg shell is the heart and soul of a young woman with an extraordinary past. As Alita learns to navigate her new life and the treacherous streets of Iron City, Ido tries to shield her from her mysterious history while her street-smart new friend Hugo (Keean Johnson) offers instead to help trigger her memories. But it is only when the deadly and corrupt forces that run the city come after Alita that she discovers a clue to her past, she has unique fighting abilities that those in power will stop at nothing to control. If she can stay out of their grasp, she could be the key to saving her friends, her family and the world she's grown to love.
The footage of the film is as intriguing, as it is technologically and visually stunning! Check out the trailer here.
The movie has been in the works for quite some time, with James Cameron coming this close to directing in the mid-2000s before choosing Avatar as his next project instead. Cameron remains involved as a producer and co-writer while Robert Rodriguez (Sin City, Machete) directs.  The movie also stars Christoph Waltz, Jennifer Connelly, Mahershala Ali, Ed Skrein, Jackie Earle Haley and Keean Johnson.
Alita: Battle Angel will debut on December 21, 2018.