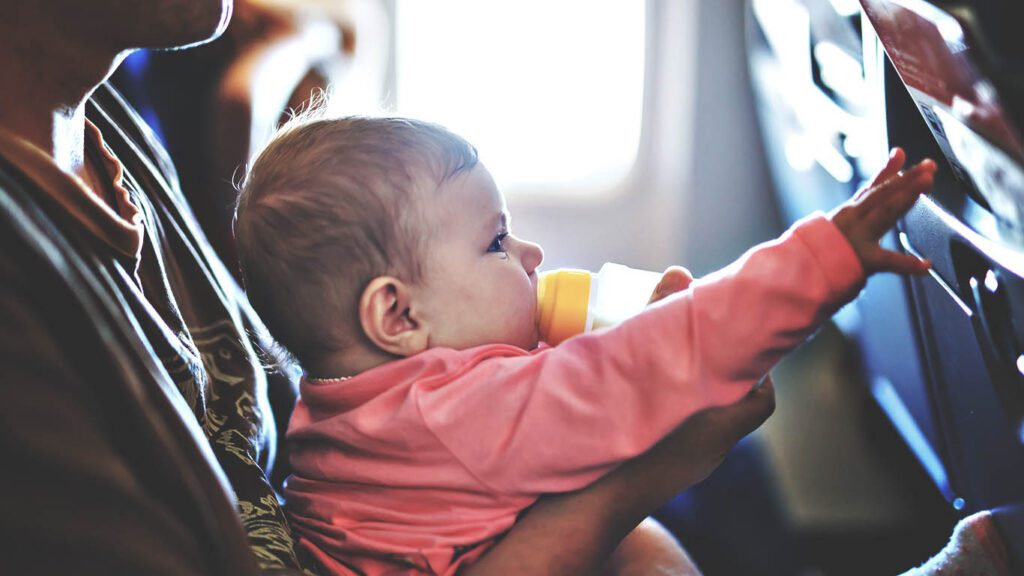 Are you planning to spend your family vacation abroad?
Is your teenager too fidgety to sit still on flights? Do you have an infant who requires extra attention, especially on long journeys? Don't worry. We have assembled the basic guide which will relieve you of a headache while flying with children.
You would not want your co-passengers to call your child a nuisance, would you? However, nobody can predict what's going on in our little one's mind. Here are our top tips for flying with children which will allow you to relax on the flight and enjoy it.
Book Seats Together In Advance
Advance reservation of seats can be especially helpful for children flying with one parent. If your child is very active and you are given seats which are far from each other, what a nasty surprise will that be! Therefore, we advise verifying with the airlines whether they allow the family to sit together. If they cannot accommodate an entire family together, ensure that at least one adult sits beside one kid. That way, it will be easier for the single parent to manage the children, especially toddlers and pre-adolescent ones.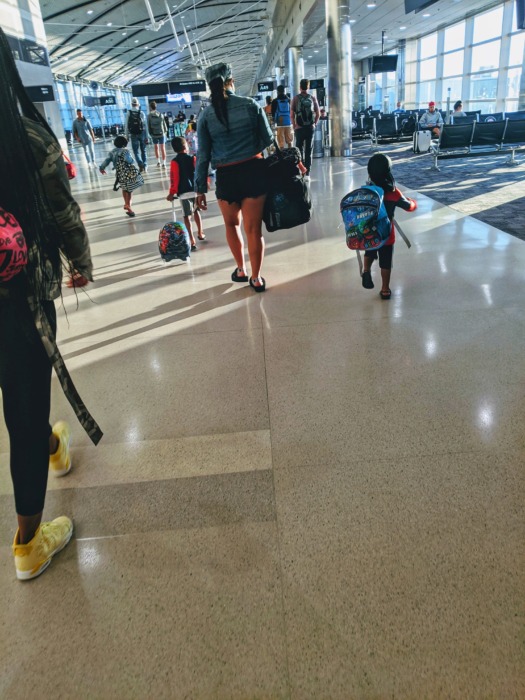 Make Sure To Keep Them Busy With Entertainment
Keeping your kids busy will ease the stress of long flights. You can pack a child bag for them which will contain light toys and some crayons or picture books-anything that gives them a sense of comfort and familiarity. If you are flying with autistic children, bring an item from home which they are attached to and do not wash it. The familiar smell helps them stay calm and not get overwhelmed by the new experience of boarding the flight.
Pack Extra Food For The Flight
Flight delays and unscheduled buffers that take up longer time than expected are not uncommon. Things might further worsen if the airline does not release your bags early. Kids are prone to get hungry more often than adults due to their higher metabolic rate. If you are travelling infants, baby food and milk can be a problem. Hence, order baby cereal that is approved by the airlines and easy to digest. For older children, dry snacks are better as the crumbs are easier to clean than sticky food.
If Possible, Carry Light Luggage
It is necessary to keep your hands free when flying with small children. Carrying rucksacks on such trips are quite prudent. Some gadgets which do the work of a carry-on and a car seat at the same time, like Jetkids Bedbox, come in handy in such cases. Are your children flying with one grandparent? Make the grandpa or grandma familiar with the preferences of the child and equip them with first-aid supplies. Light baggage is especially necessary for older relatives as the extra weight might cause them a backache or lumber pain which is totally undesirable.
Bring Something To Give Relief To Their Ears
Air pressure when the flight soars high might affect the children more than you can imagine. It might also cause them to fret and get fidgety. What can you do to solve this problem? Easy. Let them swallow on some kind of pacifier to relieve the pressure. It can be anything, ranging from gumdrops and lollipops to a feeding bottle. You can also use a nose spray to free a blocked nose, especially if your child has caught cold.
Checking-In Early Always Helps When Flying With Children
Children can get very bored when they have to wait long lines at the airport.Moreover, thedocumentation for children flying varies from age to age and could require repeated verification. For example, in case of children flying with grandparents, you will have to give them a consent letter which is signed by both parents. Hence, check-in early. You can get your boarding passes printed beforehand from the internet. Moreover, you can get through the security faster. Also, early check-in means your kids have enough time to sort out their seats.
Opt For Child-Friendly Airlines
Not all airplanes are equally accommodating to children and might be rough with them. Therefore, look out for airlines which offer small yet meaningful concessions to children flying with one parent. Some airlines might allow free toys, while others offer free checked bags. Some others are even generous, allowing exit row or aisle and window seats to kids six years old and below. Is your kid an adolescent but traveling alone? Don't worry, children flying alone southwest airlines aged 12 and above are considered young travelers and Southwest Airlines doesn't charge extra fee for them.
Lastly, remember, that some people are never well-adjusted with kids, no matter how well-behaved they are. If nothing else works, a mobile game will keep them engrossed.
Did you find our article helpful? Leave a comment and share to show some love!
Click here to learn more about travel during Covid.
Authors bio:
Rachel Burns is an experienced copywriter and photographer with a design diploma. She works with startups, entrepreneurs, bloggers and companies from around the world. In addition to writing articles and promotional materials, she enjoys hiking, reading, cooking and spending time with her family.