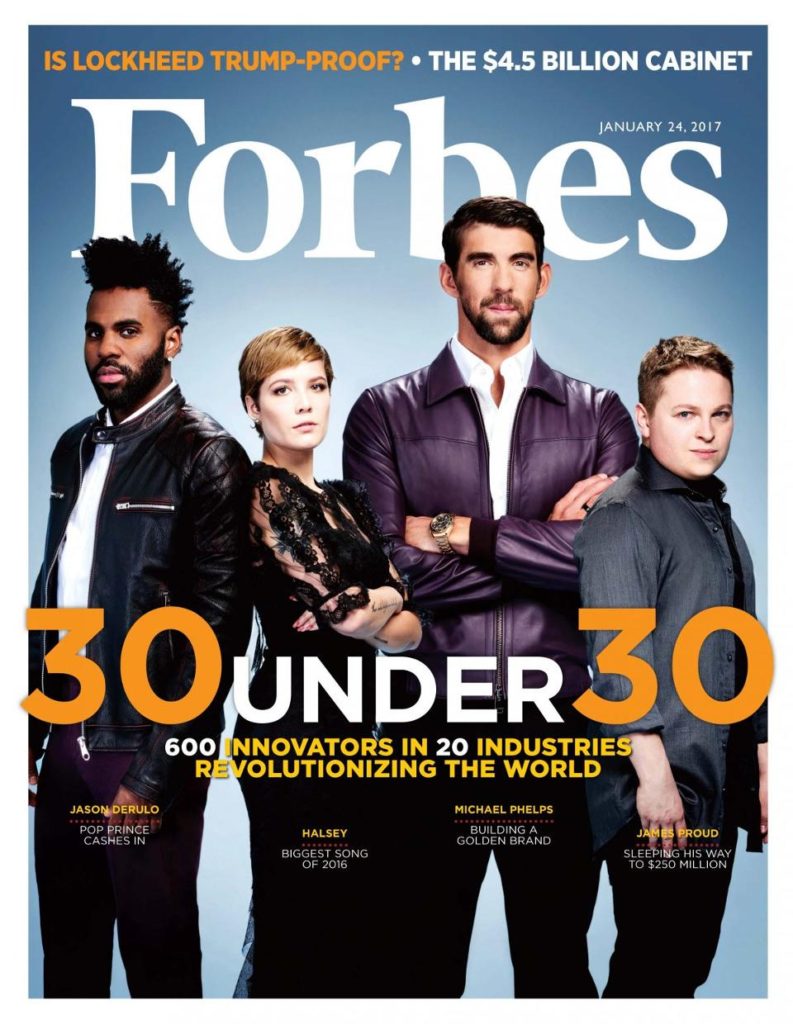 Forbes Magazine has announced its list of "30 under 30" innovators for 2017. More than 15,000 people were nominated but only 600 made the final cut.
And, we couldn't be more prouder of the number of chocolate superstar millennials who made the list. Check out a few of the influencers below:
Jason Derulo (27) Musician
Derulo, who made the cover of this issue added two more Hot 100 singles last year, bringing his career total to 17. He has sold 50 million singles, streamed 1 billion tracks on Spotify and racked up 2 billion YouTube views with earworms like "Whatcha Say" and "Want To Want Me"—and now he grosses $232,000 per tour stop, according to Pollstar.
Ben Anderson (28) Co-founder of Amino Apps
Anderson, is the co-founder and CEO of Amino Apps. a platform with hundreds of mini apps with a focus on building communities around specific topic and common interests. Amino Apps have currently seen around 13 million downloads and recently raised 19.2 million dollars in funding which will go towards building more mobile communities.
Nicole Cardoza (27) Founder of Yoga Foster
Cardoza, is the Founder of Yoga Foster, a program that gives elementary school teachers the training, curriculum and yoga mats to bring movement & mindfulness into the classroom during the school day. As part of the "Let's Move Initiative and founding partner for Lululemon's "Here to Be" social impact program, Cardoza is focused on using yoga as a tool to adjust social/emotional learning issues that are common in low income children.  To date, 20,000 students in 800 classrooms across 39 states have benefited from yoga programs in public schools.
The program is 100% free for teachers at underserved schools, because it shouldn't cost an arm and a leg to move an arm and a leg.
Von Miller (27) Sports
Miller, defensive linebacker with the Denver Broncos secured a six-year $114.5 million contract after his Super Bowl 50 MVP award. As well as being the highest paid defensive player in NFL history, he also runs a chicken farm in Texas.
Augusta Uwamanzu (18) Harvard Student
Uwamanzu, of Long Island, NY is the Elmont High School valedictorian that was accepted into all Ivy league schools in the spring of 2016.  As a finalist in the 2016 Intel Science Talent Search, she discovered a mixture of nano clay ingredient and cement slurries to keep offshore oil wells from leaking into the oceans.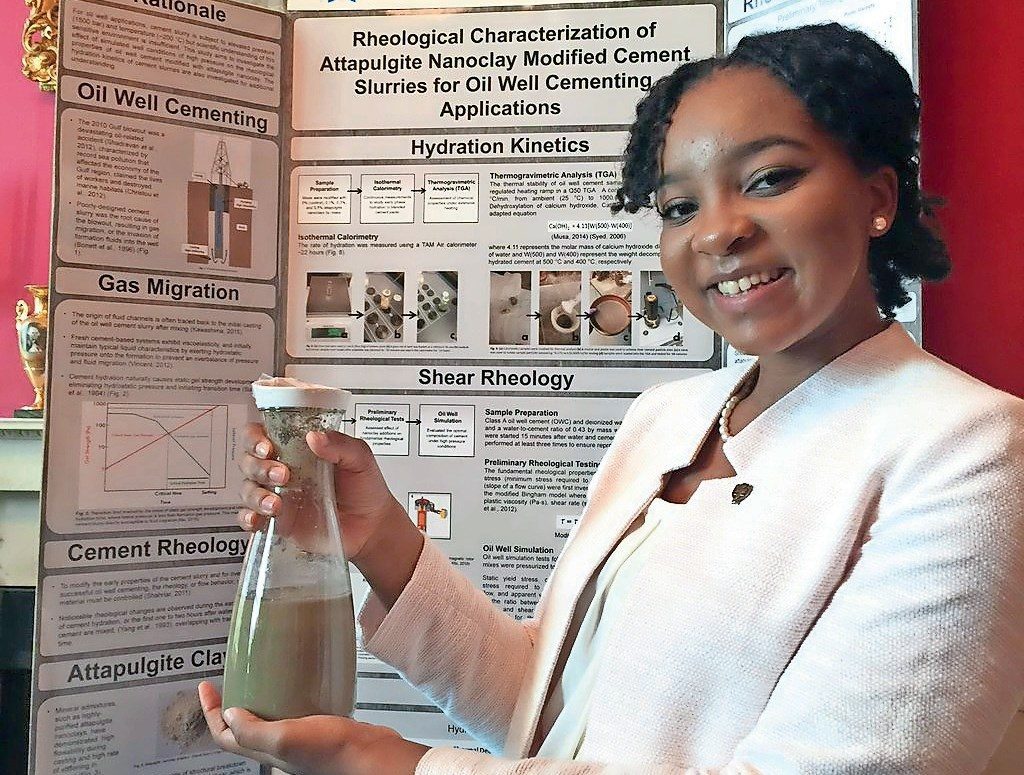 Quinta Brunson (27) Development Partner, Buzzed Motion Pictures
Brunson, gained wide recognition from her Instagram series, "The Girl Who's Never Been on a Nice Date," was recognized by media giant Buzzfeed, who offered her a job in 2014, where she worked her way up to becoming a development partner.  She went on to create three shows and sold two including, "Broke to YouTube Red."
Daquan Oliver (24) Founder of WeThrive
Oliver, founder of WeThrive, an organization which pairs middle school students in low-income areas with college students for a entrepreneurship program after middle school The middle school students create their own businesses as the college students mentor and guide them through the process.
Simone Biles (19) Gymnast – Team USA
Biles, AP female Athlete of the Year, became one of the most decorated U.S. women's gymnasts ever at the early age of 19. She also set a new America record for winning the most gold medals at a single Olympic game in women's gymnastics. Biles' sudden superstardom has landed her several endorsements and her own line of gymnastic equipment with Spieth America. Not even twenty years old, Biles has only begun her Olympic dominance.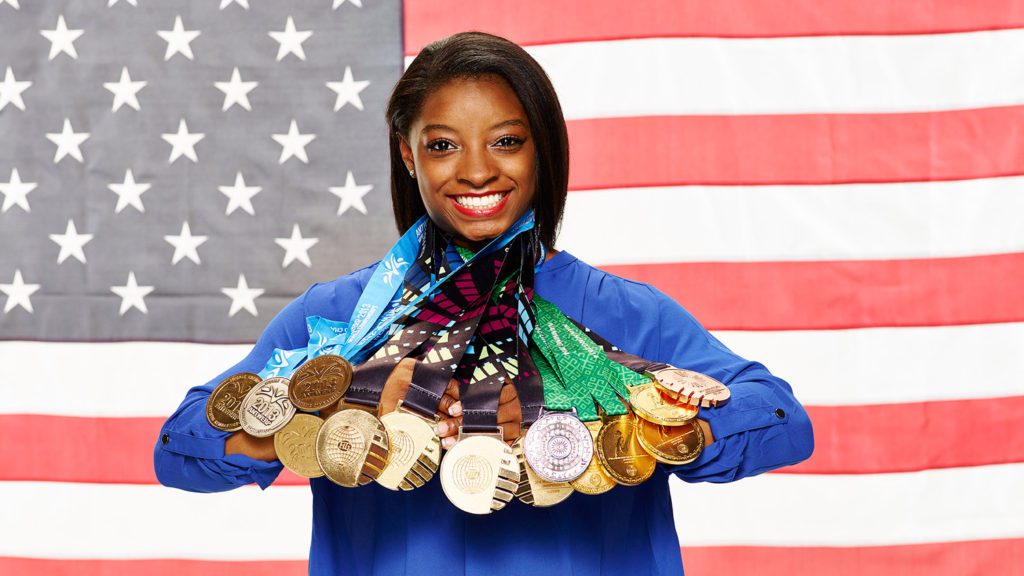 Click here to see complete list.
Congrats to all of the honorees!