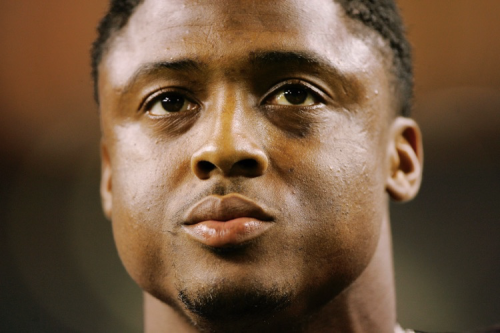 We love this story!
Former running back Warrick Dunn, was a first round pick for the NFL in 1997, and was later named Rookie of the Year. His professional career spanned more than a decade, with three stints in the Pro Bowl and countless other awards and accolades. In his final year with the Tampa Bay Buccaneers, he became the sixth NFL player ever to rush more than 10,000 yards.
Dunn's mother, Betty Smothers, was murdered when he was 18 years old — leaving him as the legal guardian of his six younger siblings.
Smothers was a Baton Rouge police officer, as well as a single mother. She was off-duty and working an evening security shift — something she often did to provide for her family — when she was shot and killed by bank robbers.
With help from his grandmother, Dunn was able to split his time between his family and his burgeoning education and football career at Florida State University. "I was able to provide them with everything that a parent would be able to provide them with. It's what my mom would've wanted," he said in a charity blog post. "I didn't live my life for myself; I lived my life for them. I really did try to give them everything possible to give them a normal life."
According to Dunn, his mother's legacy was bigger than his own kin. Which is why he founded Warrick Dunn Charities in 1997.
According to the website, "Warrick Dunn Charities was created from the belief that a better future starts with hope. We are dedicated to strengthening and transforming communities through combating poverty, hunger and improving the quality of life for families and children."
As of December 2015, Home for the Holidays has provided homes for 147 families, with a goal to reach 150 by this spring.
Warwick Dunn Charities is philanthropy at it's best. It's heart warming stories like this, that we need to go viral across social media.  Read then entire post on Upworthy.com.