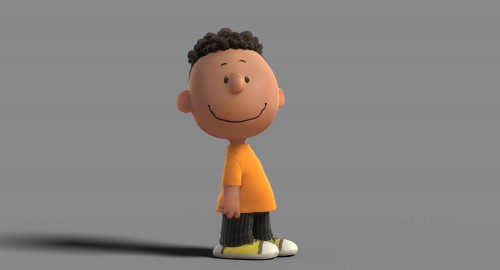 Today is the 47th anniversary of Peanuts first African-American character, "FRANKLIN."
Harriet Glickman, a school teacher wrote a letter to the comic strip's creator Charles M. Schulz following the death of Martin Luther King urging him that an African American character needed to be added to the popular comic strip.  "Franklin Armstrong" was introduced on July 31, 1968, representing the importance of desegregation.

"Franklin" Fun Facts
THE PEANUTS MOVIE is his first appearance on screen since 1999.
"Franklin" has been voiced by 19 actors throughout the years. He will be voiced by Mar Mar in THE PEANUTS MOVIE.

"Franklin" is an EXCELLENT dancer – he is shown breakdancing in several of the show's specials.

 

Ice Hockey is "Franklin's" favorite sport. He is shown practicing in many of the comic strips.

"Franklin" is Charlie Brown's best friend; they met on the beach in his first appearance.
Franklin's next appearance is in THE PEANUTS MOVIE on November 6!
Happy Franklin Day!