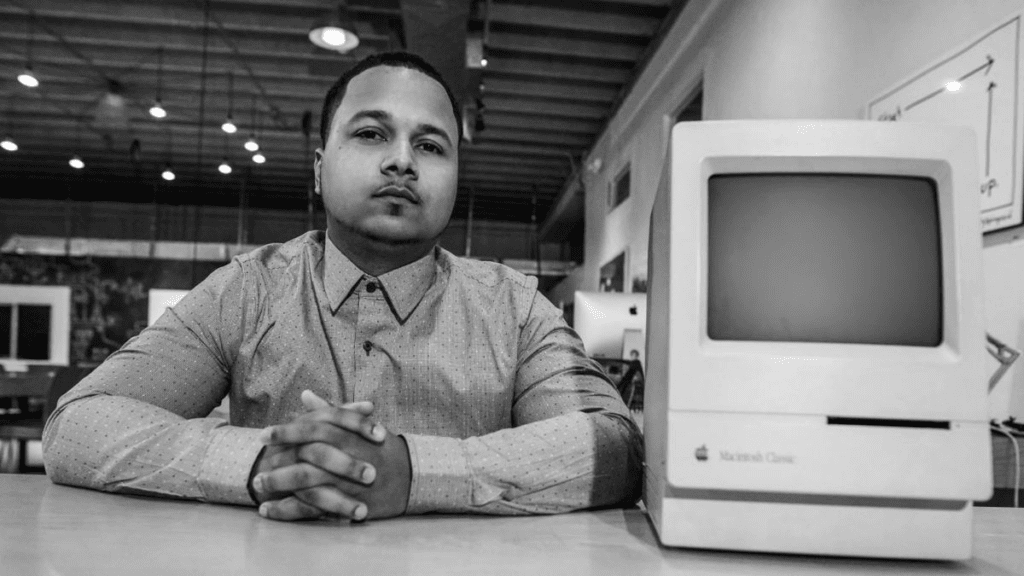 At just 30-years-old, inventor, telecom company founder, software engineer and philanthropist Freddie Figgers, CEO of Figgers Communications, runs the only African American owned telecommunications company in the United States and has distinguished himself as a modern day historical figure worthy of recognition.
Figgers' story of perseverance and overcoming adversity is extraordinary. Abandoned at birth next to a dumpster and adopted by a retirement-aged couple from an under-served community in Quincy, Florida, his route to becoming a technology prodigy at 9-years-old and later successful millionaire tech guru at such a young age is literally the stuff of Hollywood movies!

The self-taught software engineer and cloud computing whiz is the youngest person in America to own and operate a U.S. based wireless telecommunications company. Now worth more than $62 million, Figgers Communications includes Figgers Wireless, an FCC-regulated telecom and electronics company offering cellular, mobile broadband, home phone, international calling solutions, and smart TVs; Figgers Health, which aims to improve the lives of chronic health patients with innovative technologies; and Figgers Foundation, whose mission is to inspire change, bring awareness and provide solutions to real life issues with a focus on education, self-sufficiency and wellness.

"I want to leave a legacy behind," Figgers shared in a recent CBS interview. "If something happens to me today, I want to be known as the guy who wants to change the world for the better."

Figgers holds nine U.S. patents and has received national attention for his inventions, which include the first smart phone to feature an automatic safety mechanism disabling data and text while driving over 10 mph. Other groundbreaking inventions include his first patent, a GPS patient monitoring device embedded in his father's shoe (who suffered from dementia) and a smart blood glucose monitor that communicates critical data directly to family and doctors in real time, helping patients better manage their health.
Committed to making the world a better place by donating a percentage of the company's profits to pro-social efforts through The Figgers Foundation, the organization has participated in relief efforts following natural disasters, supported cancer patients and survivors through organizations such as the American Cancer Society, and provided college scholarships to more than 30 deserving students pursuing higher education, among other efforts.

When asked what he wants others to learn from his success story,
Figgers said "never give up….when you're in that situation, you've always got to remember that it may be darkness now, but the sun will always come out tomorrow."