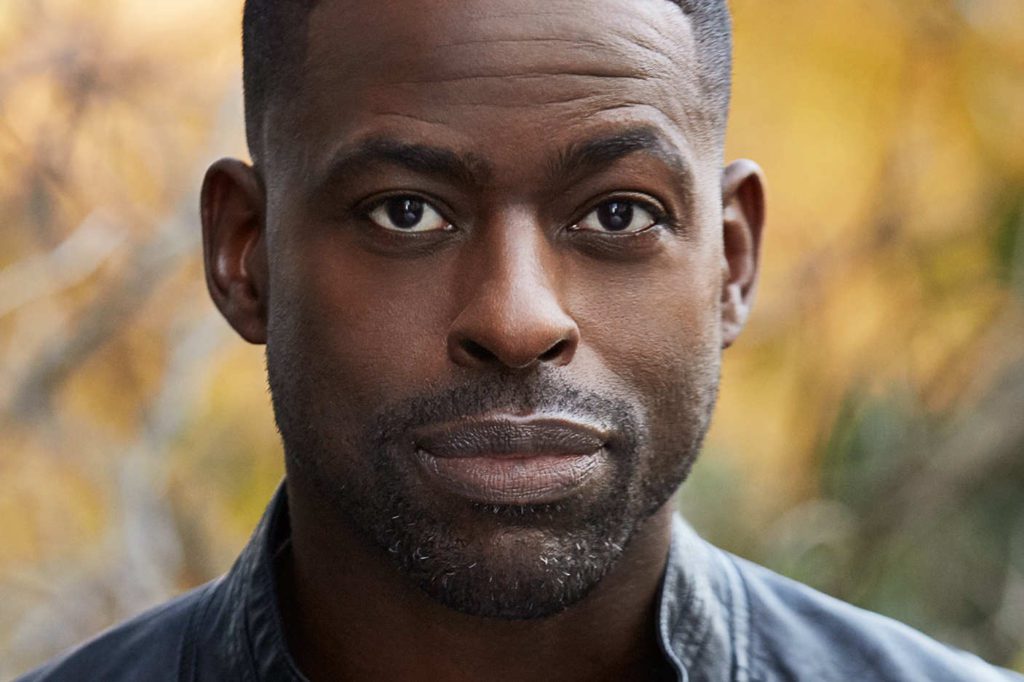 By most accounts, it's safe to say that Emmy-winning actor Sterling K. Brown's career is on fire. A breakout star, Brown is best known for his portrayal of lawyer Christopher Darden in The People v. O.J. Simpson: American Crime Story for which he won the Primetime Emmy Award for Outstanding Supporting Actor in a Limited Series or Movie.
On Sunday, the Golden-Globe nominee, who currently stars as Randall Pearson on the critically acclaimed drama on NBC, This is Us,  just might take home the grand prize for  BEST PERFORMANCE BY AN ACTOR IN A TELEVISION SERIES – DRAMA. 
Next up, Brown is set to guest star in an episode of BROOKLYN NINE-NINE on FOX later this year. Brown will appear as Philip Davidson, a murder suspect who undergoes an all-night interrogation carried out by Det. Jake Peralta (Andy Samberg) and Captain Holt (Andre Braugher).
This role holds a special place in Brown's heart as he won the Emmy for Lead Actor in a Drama Series for, "This is Us," and BROOKLYN NINE-NINE star Andre Braugher was one of the first people he thanked, as he was the last African American actor to win the award almost 20 years prior for, "Homicide."
"I just want to say whether it's at Stanford or on this stage, it is my supreme honor to follow in your footsteps,"
Brown said of Braugher previously onstage at the Emmys after he won the award for Outstanding Lead Actor in a Drama Series for his work on This Is Us.
He is set for one episode and no date has been announced yet but the show will return to FOX this spring.
Brown is also set to star in Marvel's Black Panther and The Predator.
BROOKLYN NINE-NINE now in its fifth season is a cop comedy following Captain Ray Holt (Andre Braugher) as he takes over Brooklyn's 99th precinct. While there, he gets tangled up with Detective Sergeant Terry Jeffords (Terry Crews), who was recently taken off the field after the birth of his twin girls; amongst others (Melissa Fumero, Andy Samberg, Stephanie Beatriz, Chelsea Peretti).