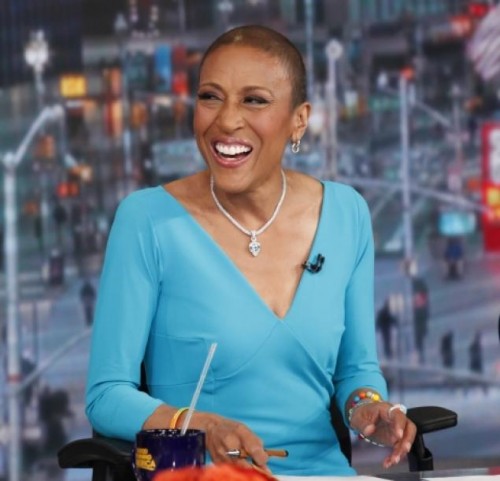 Robin Roberts returned to ABC's "Good Morning America" Wednesday with a blue dress, a wide smile and best wishes from the highest levels of the land.
President Obama and his wife, Michelle, welcomed back the beloved co-anchor shortly after 7 a.m. with a taped message. Obama said he's happy Roberts is "back doing what you do best."
The First Lady added that she is "looking forward" to a sit-down interview with Roberts in a few days.
Roberts, in return, joked that her still-short hair has "little bangs" — a reference to Michelle Obama's own much-discussed set of "midlife crisis" bangs.
The light banter helped keep the mood upbeat Wednesday, though there were reminders that Roberts is recovering from the rare blood disorder myelodysplastic syndrome and underwent a bone marrow transplant five months ago.
Read more: http://www.nydailynews.com/entertainment/tv-movies/robin-roberts-returns-gma-article-1.1268594#ixzz2LS6RblS3