In collaboration with NCWIT (National Center For Women & Information Technology, Bella Graham Consulting, and Eileen Kahn Consulting, Google hosted a special event exploring how STEM and computer science can take many forms in our everyday lives, specifically in the arts. The event, Dress Code, is for LA-based high school students to show them that coding careers might not be what they think! Googlebring together the magical creativity of fashion design with some exciting new technology influences in order to show that a career in code is for anyone through various industries, such as fashion. 
In fact, this is the third event in their "CS+X" series – traveling around the country talking to students about how their passions can become coding careers. Dress Code will follow Hacking the Note, which highlighted CS+music, and Program the Beat, which encouraged students to see how dance comes alive with code.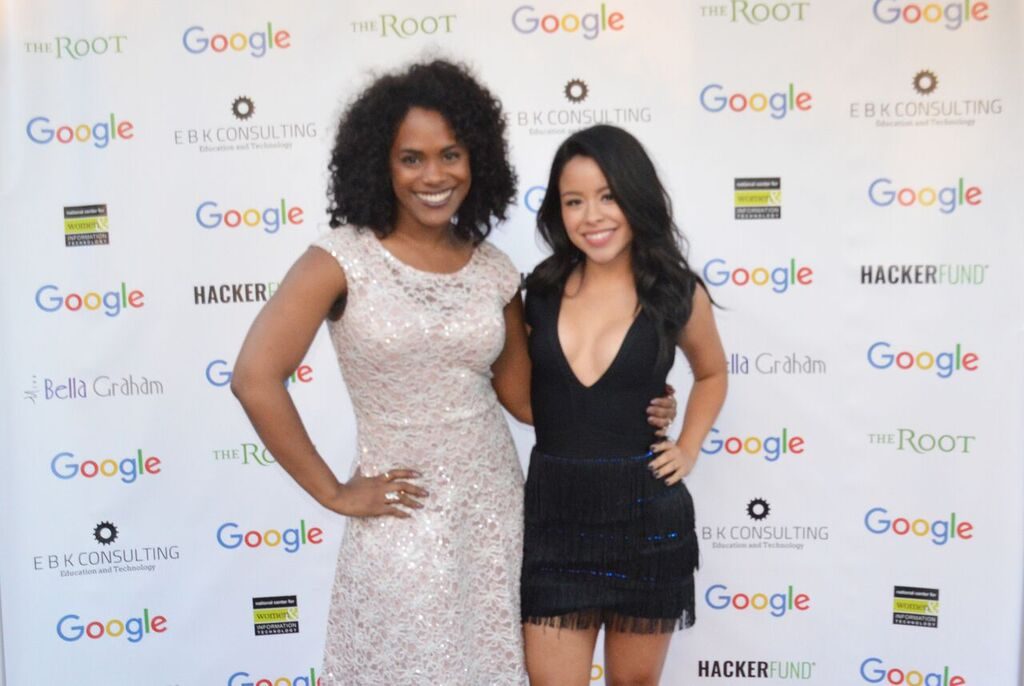 The festivities began at 6:00 pm, on Thursday October 12 and included a CS-Fashion Tech Fair and reception featuring one dozen interactive exhibits– Pixsweet (3D printed ice pops), Project Jacquard Levi's jacket, Worlds First Intelligent Purse, Robots, Android Watch, Motorized Runway, and more.   The event host was  22 year-old singer/actress Cierra Ramirez  of the hit online series The Fosters.
Daraiha Greene, Head of CS in Media Multicultural Strategy at Google,  shared opening remarks on diversity and inclusion. The Keynote speaker for the evening, Founder and CEO of PlayWerks and WhizGirls Academy, Shirin Salemnia, shared how she used her love for coding to fulfill her passion.  In 2013, Salemnia hosted the first Hackathong for Women and Girls  with the White House Council of Women and Girls. She is currently teaching Tech of Social Impace at USC Viterbi School of Engineering.
Jon Youshaei,  Product Marketing Manager, Google, served as moderator and host to a panel of tech style influencers including the popular comedic Youtuber,  Cloe Couture that has garnered over 300M views. Darren Mounden, pharmacist turned fashion, lifestyle, and travel influencer, Ale La Chula, YouTuber and owner of LA Sunnies, Jon Phenom Digital Media Strategist who began studying men's streetwear in the late 90's, Nina Vir of Daily Dress Me, a platform that over 200k young women view to decide what to wear.  Brittany DKE (BritxBrat2Fashion),  a Fashion Designer and Editor-in-chief of the outrageously popular DIY blog, Fashionlyfe.com.
Bria Sullivan, Software Engineer, Google served as moderator for the CS+Fashion Industry panel which included , Ishmael Mayhew, Digital Media Strategist, Dalia MacPhee, Celebrity Fashion Designer, Janne Kyttanen, 3D Designer, Entrepreneur and Nina Walia, Experience Design Lead, Jacquard by Google, Googles smart Levi® jacket.