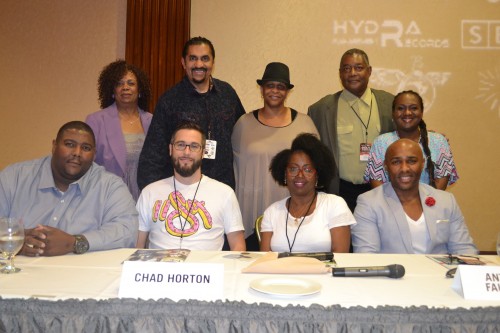 (San Diego, CA) For anyone who's in the music business or aspiring to do so, Back to Basics 2, the 2015 music-entertainment conference in San Diego is where you want to be.
Back hosting for the second year, from Thursday, June 4 through Sunday June 7, is Urban Network Digital, a spin-off of the Urban Network brand; the longtime entertainment industry publication.
The Back to Basics brand, takes pride in being the only event of its kind on the West Coast, where aspiring artist can receive invaluable knowledge from a wealth of talented and esteemed music industry professionals.
Executive producers for the Conference are: Urban Network Digital President Arthur Mitchell and Amalgamation Magazine Publisher David Mitchell.
Partner conference co-producers' are: Kevin Briscoe, DJ Artistic, Lin Woods, Tosha Y. Thomas, Harold Whaley, publicist Lynn Allen Jeter, M.A.N.D.A.T.E. Records CEO Leonard Thompson, and industry executive Troy Marshall.
Miller London, a Motown living legend who made history when he became the first African American sales executive at a major record company in music history, is on board for the 2nd year as conference Co-Chair.
On Thursday, Gospel Music Day, the conference held a Gospel Town Hall featuring two relevant panels; It's a Digital World and Gospel Music Meets Reality Programming, featuring a prominent group of distinguished panelist.
Panel 1: Gospel Town Hall Digital, moderated by Lin Woods (Inspired Media Group) included: Clyde Duffie (President of D3 Entertainment), Aundrae Russell (Program Director, 102.3 KJLH), Neily Dickerson (President, ND Company), Vic McClean (President Virtuoso Music & Distribution), Leonard Thompson (President, M.A.N.D.A.T.E. Records), Chad Horton, (Director of Marketing, Syntax Creative) Vicki Mack Lataillade (Gospo Centric Label) and, Anthony Faulkner (International Recording Artist).
Panelist answered invaluable questions on branding, etiquette, targeted social media marketing, promotions and how to tap into the Gospel demographics.   
Panel 2: Gospel Music Meets Reality TV Programming, moderated by Rhoda Lawrence (Entertainment Consultant), featured panelist: Timothy Trudeau (CEO Syntax Creative) Adrian Anderson (Recording Artist), Tina Campbell (Recording Artist formerly of the Grammy-award winning duo Mary Mary and Realty TV Star), Brent Jones ( Award-winning Recording artist), Edna Sims (ESP Public Relations), Myesha Chaney (Gospel artist & Reality Star Preachers of LA, WeTV cast) and, Mandell Frazier (Actor, Tyler Perry's If Loving You is Wrong
[OWN Network].
Panelist gave out great professional and inspiring points to aspiring artists–
Have a purpose.
Have a compelling story
Represent something you feel good about.
Put good product out there.
The best value comes from the heart.
Build and develop relationships with someone that inspires and motivates.
Don't ever stop learning about something that you love.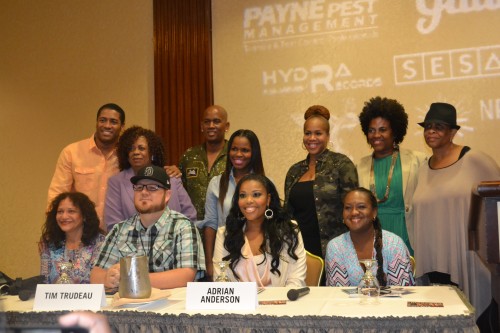 Following the informative panels, a private VIP Reception honoring newspaper Publishers, Dr. John Warren of the San Diego Voice & Viewpoint and, Dr. Willie Morrow of the San Diego Monitor.
Rounding out Gospel day's event was a celebration with a wide variety of energetic Gospel music featuring special showcase performances by: Anita Faye, Anthony Faulkner, Brent Jones, Eddie Baltrip & Fulfillment, Jessica Reedy and more.
Friday and Saturday, continues with more music education workshops featuring prominent panelist, on Hip-Hop, R&B and soul music, rounding out Saturday's events with award presentations and a late night of partying.
Back to Basics 2: The Music & Entertainment Conference 2015 continues through Sunday, June 7 closing the event out with Music-N-Fashion.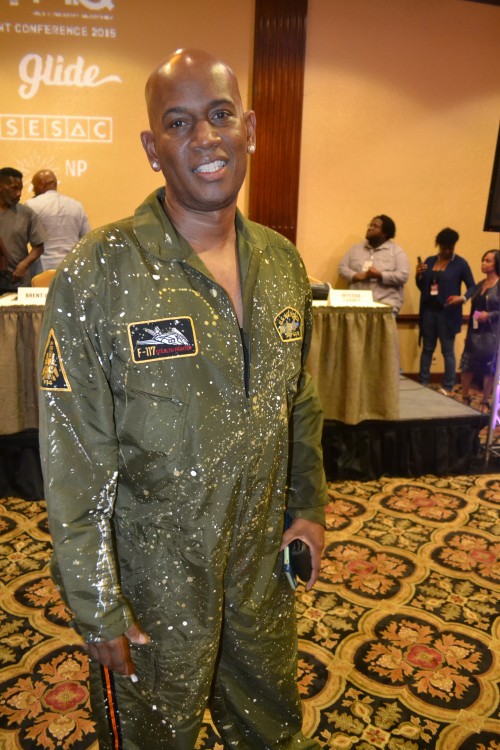 For more information on the conference visit: www.urbannetwork.com