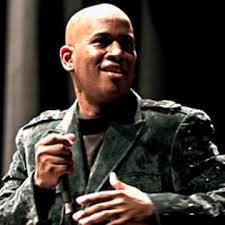 (San Diego, CA) We've done it before, but never like this… Brent Jones is returning to the city for another Super Choir Reunion for local singers and musicians with a heart for ministry and music.
He's been keeping busying planning the release of his new album, Joy Comin' and an upcoming tour –but not before stopping by Extreme Gospel Worship Center, located at 880 Kuhn Drive in Chula Vista from 4 -7 p.m. on Saturday, August 9, 2014.
Jones always brings along an electrifying burst of energy with him. Fans caught a recent glimpse of this dynamic artist when he was at the San Diego County Fair with the iconic Fred Hammond this summer.
During this visit he'll bring along his soon-to-be-release album and provide copies for fans at a special introductory price. So, mark your calendars for this free event and get ready for the return of the "Choir Master" Brent Jones.
Article submitted by:  Terri Fowler, M.A.N.D.A.T.E. Records.