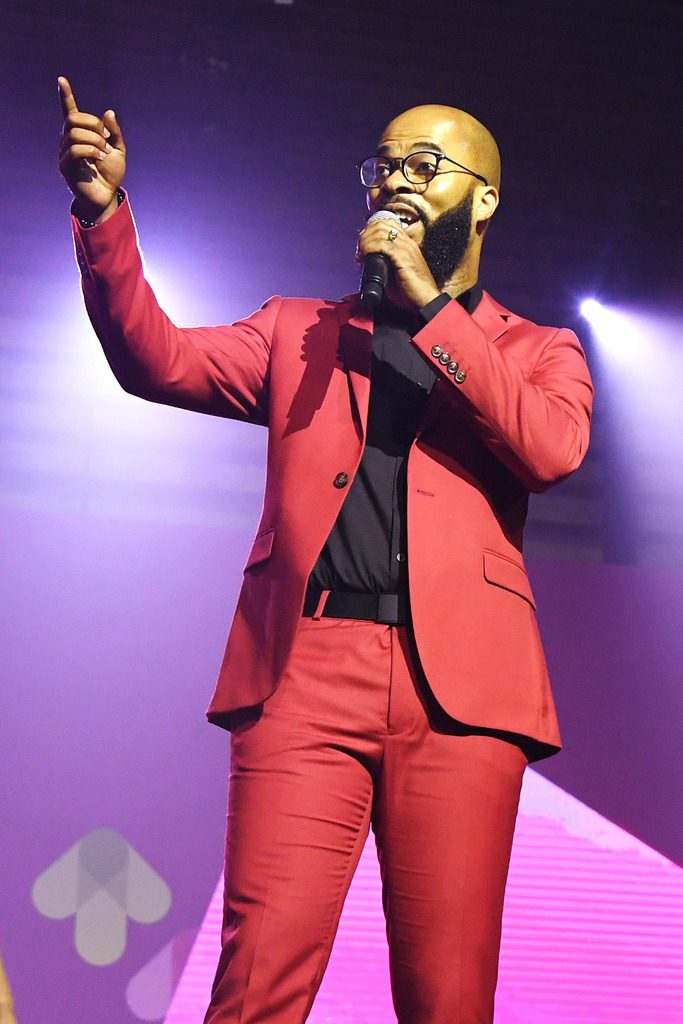 (San Diego, CA) Summer of 2017 ends with a bang at the 4th annual Bayside Gospel aboard the USS Midway ship in the harbor of San Diego, with two of gospel's most prolific and memorable artists, J.J. Hairston & Youthful Praise and Myron Butler. James "JJ" Hairston and Youthful Praise undoubtedly continues to be the most sought after contemporary choirs in the nation. After numerous Stellar Award Nominations and over 40 weeks on Media Guides Radio chart for their hit "Incredible God" the Connecticut based choirs energetic stage presence, and phenomenal vocal power, best describes this groups ability to captivate an audience.
Take note, that this years celebration has moved from Sunday to Saturday, and with more exciting changes! M.A.N.D.A.T.E. Records, Inc. is bringing a full lineup of artists and entertainers that'll rival anything you've ever experienced.
M.A.N.D.A.T.E., San Diego's premier Gospel/Jazz record label has something for everyone this year – that is, everyone who loves sitting high above the city streets on a scenic day, enjoying Gospel music and entertainment while honoring the selfless achievements of our active and retired members of our military.
 The premier line-up will features M.A.N.D.A.T.E. Records,own  recording artists, Men 4 Christ, Chris White, along with Cornerstone Church Worship. The star-studded evening will be captured on JUCE TV, a division of TBN Gospel Networks and West Coast Praze, a syndicated network show that highlights premiere events in the world of Gospel music and entertainment. The floating museum is anticipating a record number in attendance and everyone onboard will have the chance to get an up-close and unobstructed view of gospel hottest artists in the industry today.
This is a benefit concert to raise funds to help our returning military personnel and their families.  A portion of all ticket sales will go to Military Veteran Support Organizations.
 The event kicks off on Saturday, September 2, at 2 P.M., aboard the USS Midway Museum, located at 910 N Harbor Drive, San Diego, CA 92101.  Tickets prices are $25 in advance; $35 at the door. VIP  Reserved  $50 in advance, $60 at the door. For tickets go to: www.mandaterecords.com.
For more information contact:
Terri Fowler, Publicist
[email protected]
858-650-3190 (office) 858-480-1314 (cell)