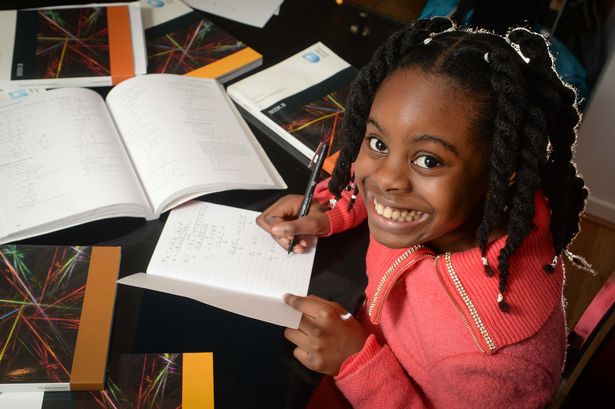 Esther Okade might not be your typical university students, of course not, she's only 10.
After successfully enrolling at the UK's Open University in Walsall in the West Midlands, Okade has become one of the world's youngest college students. She enrolled three weeks ago and has already received a perfect score on her first test, which she says was "easy." Don't you just love that confidence.  And, get this her six-year-old brother, Isaiah, who is already taking college entrance exams. My guess is that it must be in the genes.
In addition to math, Okade also loves Frozen and playing with dolls, but attending university so young was entirely her idea. Her mother said that "from the age of seven Esther has wanted to go to university, but I was afraid it was too soon." She finally gave in to her daughter when Okade hit double-digits.  Okade is quoted as saying that she wants to run her own bank one day.
Bravo!