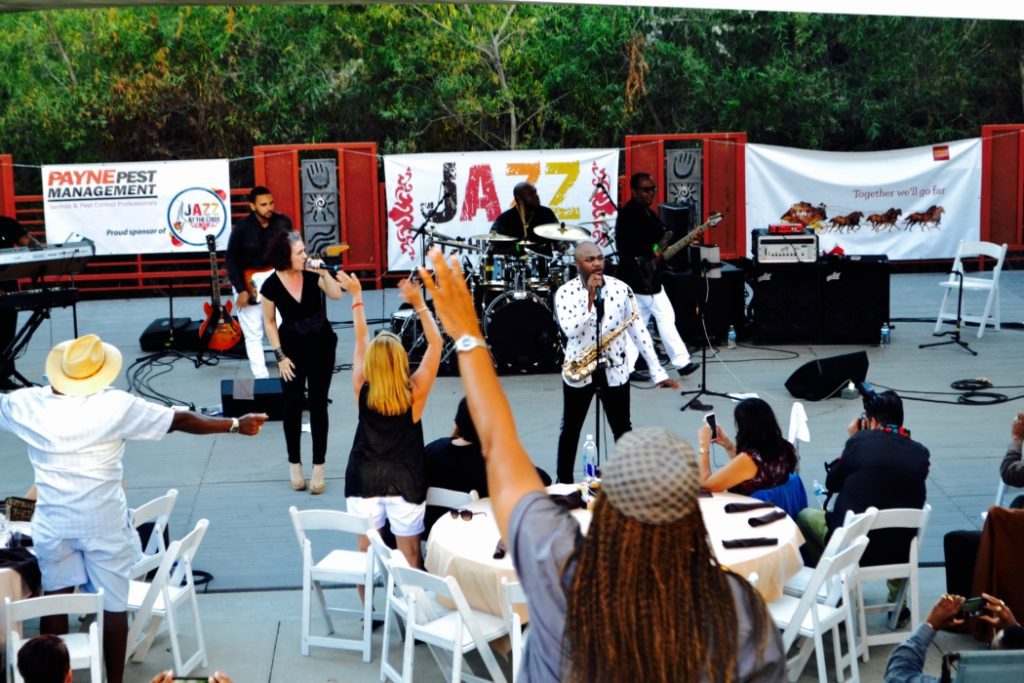 Looking for something to do this weekend?  Why not enjoy an afternoon of Jazz at the Creek? I promise, you won't regret it.
Known for becoming one of THE hottest three series summer concerts, Jazz At The Creek always delivers–Paul Brown, Marcus Anderson, Phil Denny, Jessie J and Nick Colionne, just to name a few of the past performers.
What keeps fans coming back, aside from the venue being located in the heart and soul of Southeast San Diego's diverse community, is that a portion of the proceeds benefit Food for Kids Backpack program.
During the Final Jazz At The Creek 2016, Darryl Williams, Joe Leavy and Greg Adams & East Bay Soul with special guest L. Young will close out the summer season with undoubtedly another show stopping performance.
Don't let summer pass you by without checking out Jazz at The Creek, the intimate outdoor setting along the banks of Chollas Creek in the beautiful Market Creek Amphitheater.
Hosted by M.A.N.D.A.T.E Records and MANDATE Project Impact, Jazz at the Creek will take place this Saturday, August 13, from 3:00pm – 7:00pm, with the doors opening at 2:00pm.
For more information click here.
Sponsored