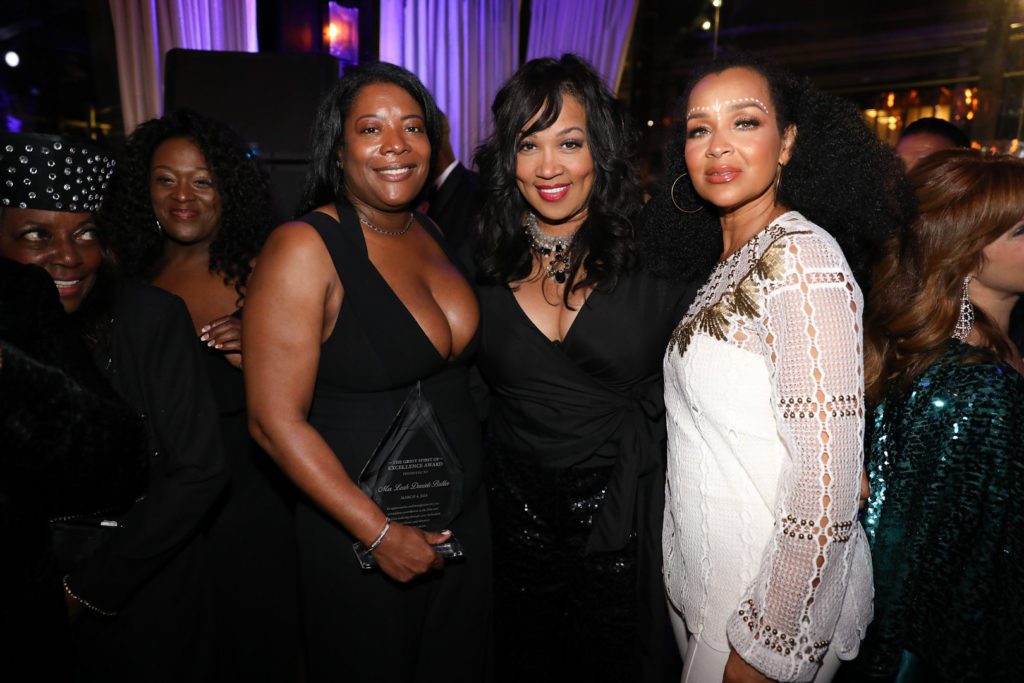 (Hollywood, CA)–Hundreds of anxious invited guest flooded the sidewalk in front of the District By Hannah An, located at 8722 W. 3rd Street, waiting to get in the event with the biggest buzz in Los Angeles, The Griot Gala Oscar Night After Party.
 Celebrating diversity and inclusion, the inaugural event honored Casting Director Leah Daniels-Butler and Daphna Ziman, President of Cinemoi North American and founder of Children Uniting Nations for their contributions in the fight for diversity in Hollywood.
The much talked about Gala was a production of the GRIOT Gateway, LLC, a company based in Atlanta founded by brand strategist C. Dionne Miller and publicist Reid J Rich in conjunction with Annette BibbyOliver of Dreamhouse MBG in Hollywood.
Guests arrived to witness an exciting red carpet hosted by Radio One syndicated radio personality Darlene McCoy, with lots of celebrities and media. Inside, they enjoyed sophisticated Vietnamese cuisine prepared by the Districts 5-star Chef and an open bar sponsored by Marani Vodka, Vault Spirits, and LaVang Wines. One of the biggest highlights of the evening was the arrival of the legendary "Joe Jackson", where traffic along 3rd street stood frozen as cameras surrounded his black chauffer driven SUV to capture his exit from the vehicle and on to the red carpet.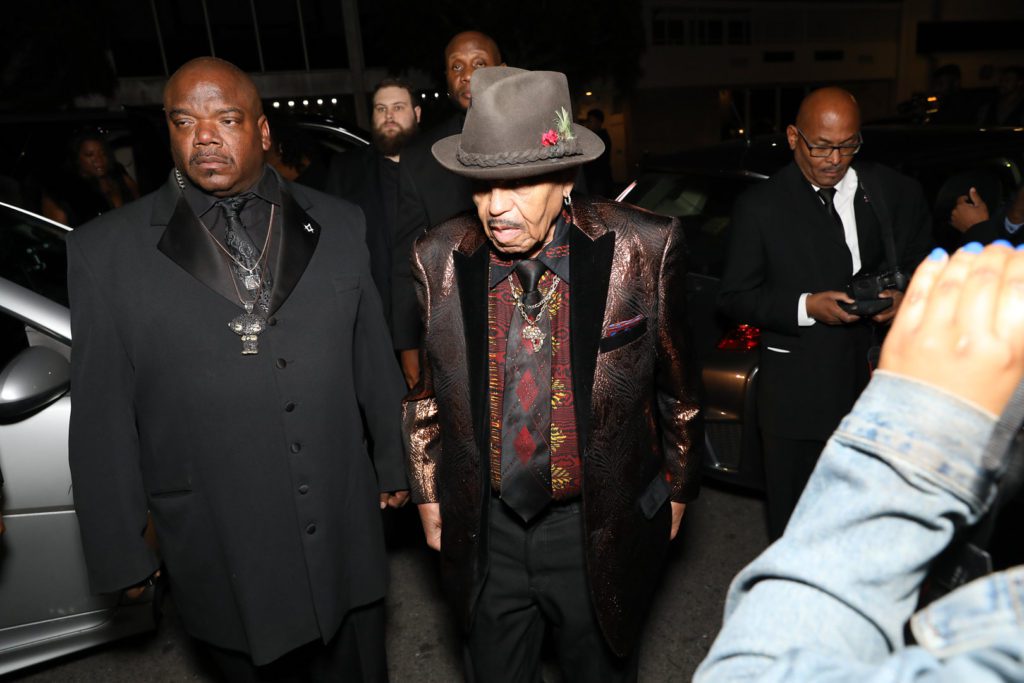 Other celebrities guests in attendance included actress Sheryl Lee Ralph, Leah Daniels-Butler, Daphna Ziman, Cuba Gooding Jr., Gretchen Rossi  & Slade Smiley "Real Housewives of OC", actor/comedian Dion Cole, "Blackish", news anchor Christine Devine, actor  & producer Darren Dean, Terrell Carter (Empire), Kym Whitley, Azmarie Livingston "Empire", rapper Bre Z "Empire", Terrell Carter "Empire", Coco Brown "Ted 2", Janice Freeman "The Voice", Matty Rich, Victoria Rowell, Beverly Todd, Kenny Lattimore, Vanessa Williams, Antwone Fisher, Darius McCrary, Christopher Darden and the legendary Joe Jackson.
About our Honorees
Leah Daniels-Butler's casting brilliance have put diverse actors/actresses in roles portrayed in box office hits as well as hit television shows such as: The Butler, Precious, The Paperboy, BETs Being Mary Jane, BETs The Quad, FOXs Star, and FOXs Empire. Leah has continued to push the envelope to produce roles of diversity and inclusion in Hollywood.
Daphna Ziman, President of Cinemoi North American, LLC, Philanthropist and founder of Children Uniting Nations has dedicated her work and heart towards the children of the world for more than 20 years. Ziman was recently earned her the "Jacqueline Kennedy Award" by JFK University, the "Women of Achievement Award" by North American Council for Adoptable Children, and the "Uniting Children of the World Award" by the child welfare league of America which creates a strong awareness of inclusion and diversity for the next generation.
We Are GRIOT 
The Griot stands for Giving Resources Inspiration and Opportunity to Talent. We found that this was a necessary platform to launch and help and celebrate people of color in the industry, especially on Oscar night when the vast majority of talent is not invited to the great events.
The Griot Gala celebrates Diversity and Inclusion while recognizing Outstanding Achievement in the Arts and Entertainment Industry. The Griot honors Women and People of Color who exude a Spirit of Excellence and who are Trailblazers in the Entertainment Industry. The Griot recognizes the need for diversity, inclusion and equality for all people regardless of race, gender or sexual orientation. The Griot is a national movement to raise awareness, promote equality and to connect iconic industry professionals with the next generation of aspiring talent. We are GRIOT.
Why the GRIOT Gala?
After noticing for years what they referred to as the "Oscar Night Void", Miller and Johnson-Rich decided to create a platform that would cater to and support talented individuals of color who often get over looked or unrecognized for their valuable contributions to the entertainment industry both in front of the camera and behind the scenes. With diversity and inclusion being at a high point, the ladies researched and identified two individuals whose contributions to this caused have been consistent, passionate and non-compromising to honor and celebrate on Oscar Night. This was the first of many Oscar Night events for the GRIOT in the years coming.