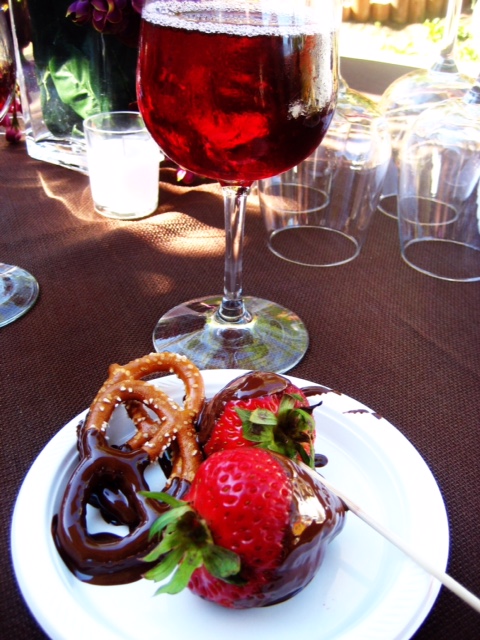 Happy National Wine Day!
How sweet it is. Especially since this year it fell on on #WinedownWednesday!
By the way, are you a white, red or a rosé?  Not a problem. We can't decide either which is why we decided to ask our friend Frank Mangio, renowned wine connoisseur and one of the leading wine commentators on the web to share with us his top five favorite wines.
Check out Frank's picks:
Columbia Crest Washington-2012 Merlot, $10. at Costco
Ferrari Carano Sonoma Ca. – 2012 Sienna Blend, $19. at Gelsons Mkt.
Banfi Montalcino Italy – 2011 Rosso di Montalcino, $22 .at Beverages & More.
Justin Paso Robles – 2012 Cabernet Sauvignon, $22.  at VONS Mkt.
Duckhorn Napa Valley – 2012 Merlot, $47.  at Harvest Ranch Mkt.
---
Certified by Wine Spectator, Frank's highly circulated wine columns can be found at tasteofwinetv.com. He can be reached at [email protected].  Be sure to follow him on Facebook.