Thank-you for a wonderful 2013!
We're so grateful that you take valuable time out of your busy lives to read The Chocolate Voice!
Everyday is truly a blessing for us to have the opportunity to do what we love, and share it with our amazing readers.
We can't thank-you enough for your endless support.
As we move forward into 2014, we wish you a renewed sense of purpose, filled with Health, Happiness and, Success.  One of our favorite quotes is by Dale Carnegie, who says: "People rarely succeed unless they have fun at what they are doing."  
Speaking of fun, we just finished our first coffee table book: "The Chocolate Voice," Informative, Insightful, and Inspirational Quotes to Live By!  
It was so much fun to create!
With that being said, Let's make 2014 a fun year!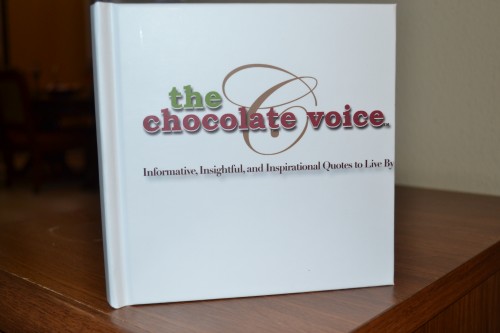 Gwen, Emily, Shanda, Charles and Luz
The Chocolate Voice