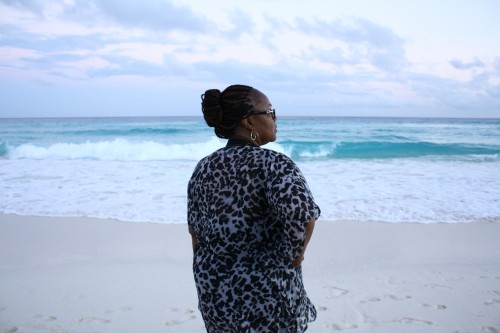 We over here at The Chocolate Voice are all about self improvement in 2016. How about you?  With just a few minor lifestyle changes, a healthy mind, body and soul can make all the difference in the world. Here are 20 small things that can move us forward mentally and physically in the new year. C'mon, let's do this!
Happy New Year to a happy new YOU!
Carry yourself confidently. Stand with good posture and walk tall.

Take one step out of your comfort zone every day.

Do your best to perform an random act of kindness on someone every week.

Treat yourself to a great vacation. You deserve it.

Meet new people. Carry on a conversation with someone very different from you.

Social media can be overwhelming for some. Spend one day completely unplugged from it.

Don't skip out on breakfast. Make time to eat a nutritious breakfast. It makes all the difference in how

 you feel each morning.

Figure out what your priorities are. Spend more time on your priorities and less time on the unimportant "stuff."

Read something uplifting every day.

Spend 10 minutes every day being quiet.

Give yourself a compliment. You are unique and amazing. Treat yourself that way.

Learn to say no.

Connect with someone who inspires and encourages you.

Get that body moving. Exercise helps us feel our best.

Write down your goals. Be specific about what you want to achieve this year, and put it on paper. Research shows that writing down your goals increases your likelihood of achieving them.

Write down one thing you are thankful for every day. Starting a gratitude journal is one of the best gifts you can give yourself.

Bonus: Spend ten minutes a day doing something you really love.
Check out Lifehack for more tips.