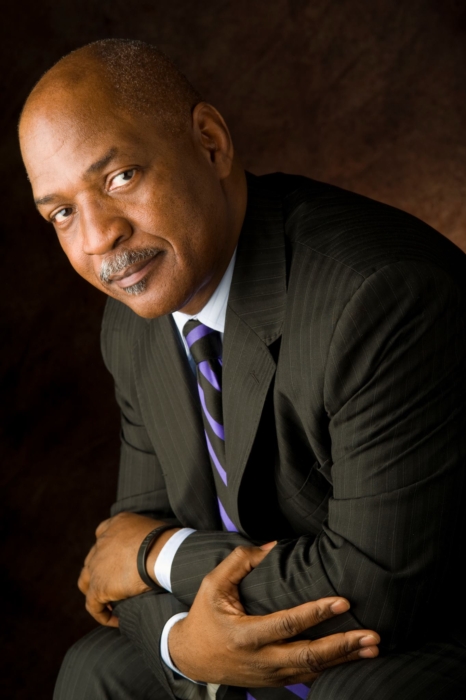 The NAACP announced today, Harvard Law professor Charles J. Ogletree, Jr., who taught Barack and Michelle Obama, will be honored with the prestigious NAACP Chairman's Award which is bestowed in recognition of individuals who demonstrate exemplary public service and use their distinct platforms to create agents of change. Roslyn M. Brock, Chairman of the NAACP National Board of Directors will present Ogletree with the award at the  48th NAACP Image Awards on February 11, 2017 live at 9pm/8c on TV One.
Ogletree Jr., receives the honor in recognition of his impressive work in the field of education as a prominent legal theorist who works to secure equal rights guaranteed by the Constitution for everyone, and for his work as founder of the Charles Hamilton Houston Institute for Race and Justice which ensures that 'Education Does Not Skip This Generation.'
"It is a privilege to honor Professor Ogletree, an accomplished educator, author, and justice advocate whose distinguished community service and charitable efforts spotlight the importance of education and activism," stated Roslyn M. Brock, Chairman of the NAACP National Board of Directors.  "He has not forgotten what it is like to be a person of color in America – his contribution to society exemplifies what this award symbolizes."
Past honorees of the Chairman's Award include Tyler Perry, Ruby Dee, The Neville Brothers, Bono, Danny Glover, Former Vice President Al Gore and Dr. Wangari Muta Maathai, then-Senator Barak Obama, Former Surgeon General Regina Benjamin, TV One Founder and Chairman Cathy Hughes, U.S. Navy Vice Admiral Michele Howard, Brittany "Bree" Newsome, Justice League NYC, University of Missouri Concerned Student 1950 Collective, University of Mississippi NAACP College Chapter, Rev. Dr. Otis Moss III, Rev. Dr. Howard-John Wesley, Rev. Dr. Jamal Harrison Bryant, and Jussie Smollett.
Professor Ogletree opened The Charles Hamilton Houston Institute for Race and Justice in September 2005 as a tribute to the legendary civil rights lawyers and teachers such as Thurgood Marshall and Oliver Hill. The Institute has engaged in a wide range of important educational, legal, and policy issues for the past 12 years to carry out its mission. He is the author of several important books on race and justice, most recently, he co-edited The Enduring Legacy of Rodriguez: Creating New Pathways to Equal Educational Opportunity with Professor Kimberly Jenkins Robinson of University of Richmond School of Law.
Additional publications include: All Deliberate Speed: Reflections on the First Half-Century of Brown v. Board of Education,  The Presumption of Guilt: The Arrest of Henry Louis Gates, Jr. and Race, Class, and Crime in America, and Beyond the Rodney King Story: An Investigation of Police Conduct in Minority Communities (co-authored); and several publications co-edited with Professor Austin Sarat of Amherst College titled: Punishment in Popular Culture, Life without Parole: America's New Death Penalty?, The Road to Abolition: The Future of Capital Punishment in the United States, When Law Fails: Making Sense of Miscarriages of Justice, and From Lynch Mobs to the Killing State: Race and the Death Penalty in America.
The 48TH NAACP IMAGE AWARDS Airs February 11, 2017 on TV One, hosted by Anthony Anderson