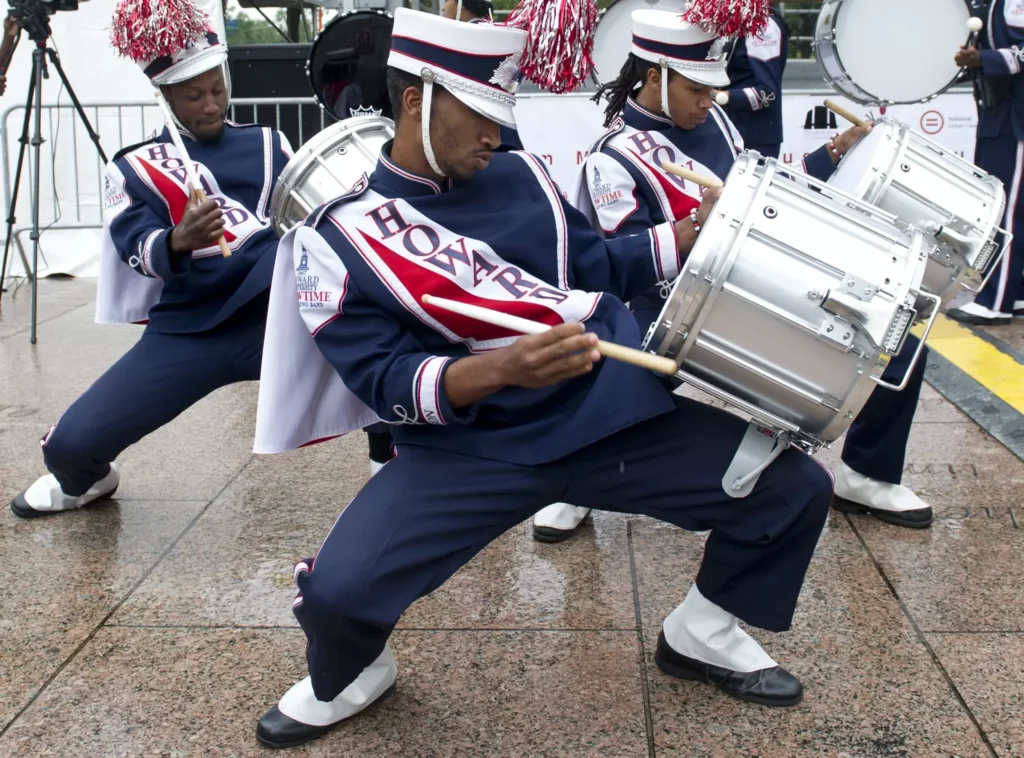 October is homecoming month on most HBCU campuses. I would suggest that if you have never attended an HBCU Homecoming or has never been on a HBCU Campus (because you attended a PWI), or you do not feel comfortable being around a lot of Black people (I have heard that one before) put attending an HBCU Homecoming on your bucket list. You will be pleasantly surprised.
It does not matter whether or not you attended the school. It does not matter who you are or where you are from, you will be welcomed with open arms like that long-lost cousin, from your mother's brother's father's side of the family once removed. Someone is going to offer you something to eat. Someone is going to offer you something to drink. And someone will swear out that you were in their first hour English Class during freshmen year. It is just how we roll.
Homecoming is a week-long party starting with a Coronation Ball which acknowledges the crowning of the homecoming King and Queens. There are fashion shows, comedy sets, concerts, and step shows (Yo baby Yo) Some offer alumni golfing tournaments. Bid-Whist and Spade tournaments fill the student centers. Then there is tailgating outside and around the stadium. The smell of BBQ chicken & ribs, fried fish, Italian sausages with grilled onions and peppers fill the air. Rookie HBCU homecoming goers never even make it into the stadium.
You must be able to pace yourself. You start off with the Meet and Greet affair (Thursday), then there is a pre-game party (Friday). On game day there is the traditional parade followed by the "Day Party" Somehow, we manage to fit in a football game between the Day Party and the After-sets. After the game, the marching bands square off for a 5th Quarter showoff. Fraternity and Sorority members report to their plots. A good time is had by all.
Thus far 13 HBCU homecoming games have been played. The key is to schedule someone for homecoming that you can beat. Some teams did not get that memo. Elizabeth City State University (CIAA) loss to Johnson C Smith University 21-20. JCSU only won 2 games last year. Putting the Golden Bulls in the Homecoming slot was a no brainer that did not pan out. A week later Shaw University invited those same Golden Bulls for their Homecoming event. SU won 21-10. Kentucky State University (SIAC) lost their Homecoming affair to Albany State (Ga.) University 33-27. ASU has been up and down. Kentucky State is about the same. It was a good match up. Bluefield State (WV) University is technically an HBCU though its student enrollment is 87% non-Black. BSU is in its first year back in the CIAA. They played Lincoln University (PA) for homecoming. LU is not one of the CIAA's strongest football programs. BSU might have thought they had a homecoming patsy. Lincoln won 52-44. Saint Augustine's University (CIAA) drew my Fayetteville State University for their homecoming event. FSU is the current CIAA Football Champions. The Bronco have won the Southern Division of the CIAA for five consecutive seasons. Luckily for St. Aug my Broncos played down to their competition only defeating the Falson 7-0. It was a moral victory for the home team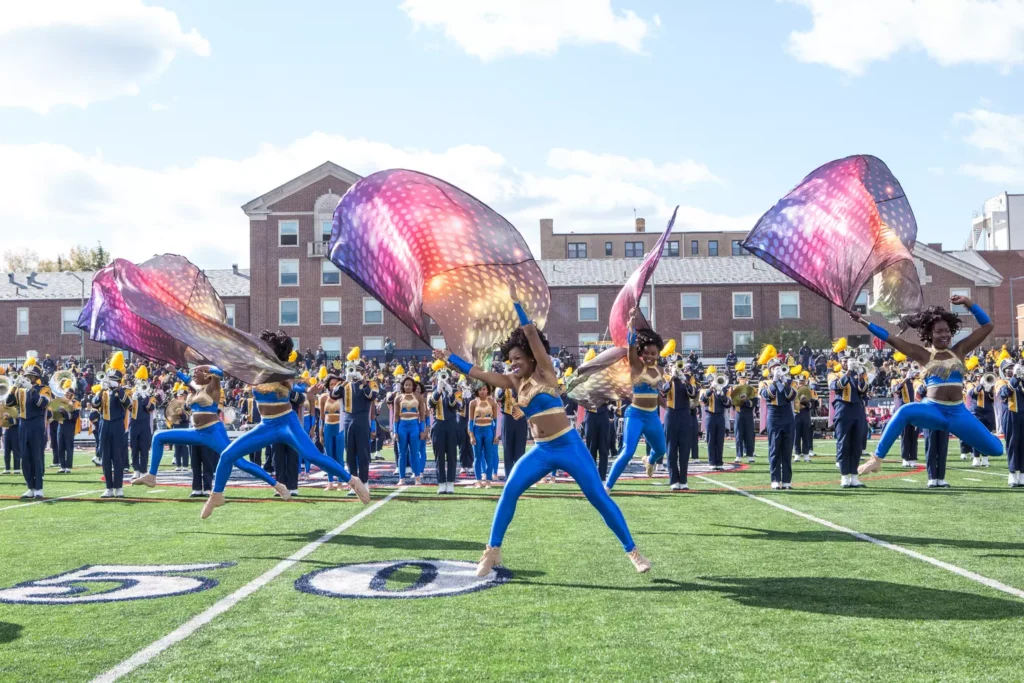 Everyone else held serve for homecoming. West Virginia State University defeated Glenville State 31-21, Alabama A&M University played down routing Division II Tuskegee University 58-3, Texas Southern University crushed Lincoln (CA) University 52-7, Alabama State University stopped Bethune-Cookman University 19-14 and Alcorn State University slipped by the Grambling State Tigers 25-24. Edward Waters University (SIAC) slipped by the Lane College Dragons 37-30.
Fans of Virginia State University felt dissed when their Trojans were chosen as the homecoming opponent for Bowie State (Md) University. The Trojans and Bulldogs have been competing for division championships for half a decade. Bowie's Bulldogs always came up on top. This time, fueled by the diss, Virginia State destroyed Bowie State 44-16. It was not as close as that score indicated. But in that loss, a first at homecoming in nearly a decade, Bowie showed out. You may recall that last week there was another mass shooting in America. This time it happened on the Baltimore campus of Morgan State University (MEAC) The shooting took place during the time of the Homecoming Coronation Ball for Mr. & Ms. Morgan State. Fortunately, no one was killed in this senseless act. Morgan State postponed its homecoming game against Stoney Brook University and all homecoming events. Bowie State University offered free tickets for students of Morgan State University to attend their homecoming contest.
Though we are many, we are one.
---
Story by: George Napier Barnes, III. George is a proud alumni of historically black college or university (HBCU) Fayetteville State University, Kappa Alpha Psi, and currently lives in Phoenix, Arizona.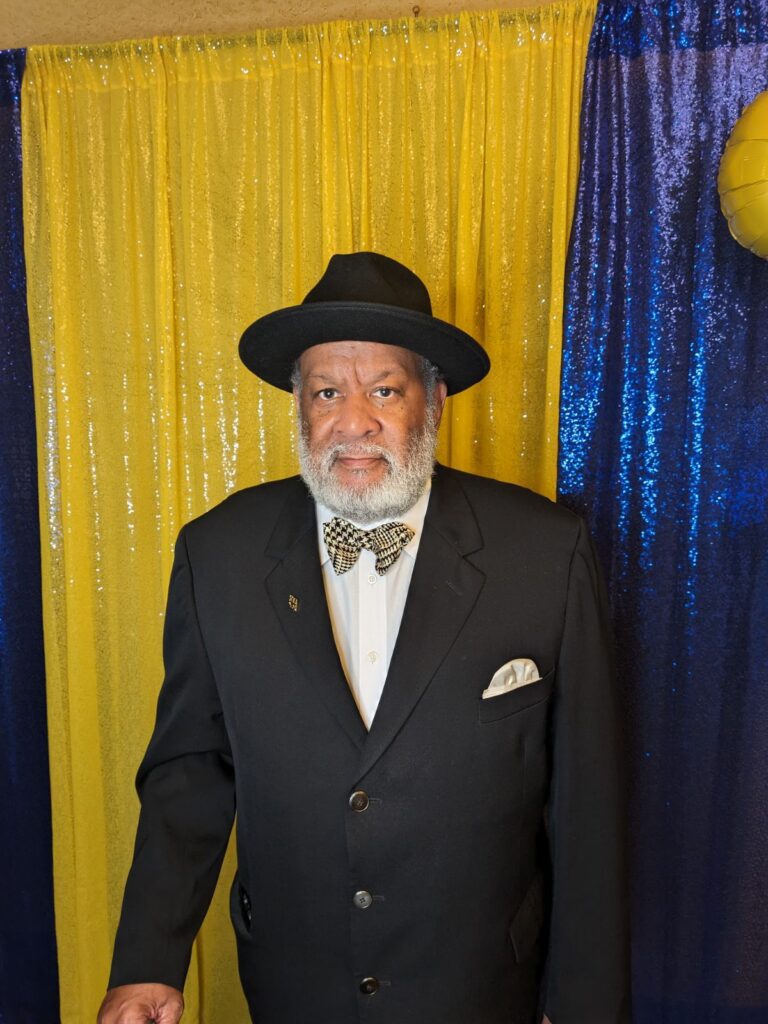 ---