By G. Napier Barnes, III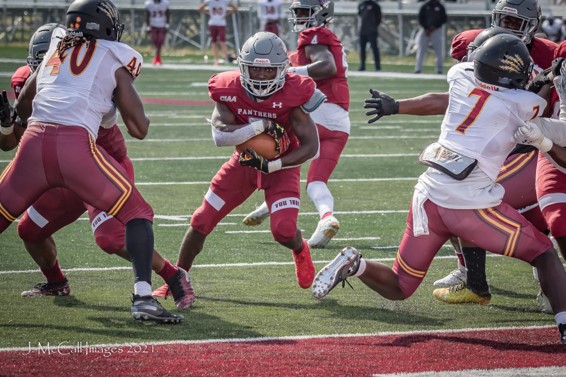 If you "got skills" our HBCUs are looking for you. Because of Title IX, as described in an earlier article, the number of male dominated intercollegiate sports must be equal to the number of female dominated intercollegiate sports. For the ladies, scholarships and/or aide can be provided for participating in volleyball, basketball, softball, tennis, soccer, golf, bowling, indoor/outdoor track & field, and cross country. Some HBCU conferences offer all of these activities, others only offer a select few. The key is, if a conference offers seven male sports if must offer seven female sports.
The majority of the female sports take place in late fall, winter, and spring. Volleyball and cross country are the only activities that are in season now. Each of the four HBCU conferences (Southwest Athletic Conference (SWAC) Mid-Eastern Athletic Conference (MEAC) Southern Intercollegiate Athletic Conference (SIAC) and the Central Intercollegiate Athletic Association (CIAA) are having heated races on the volleyball courts.
In the SWAC, Florida A &M State University (8-0) is undefeated in conference play. The Lady Rattlers have a game and a half lead over the Lady Tigers of Grambling State University and the Lady Hornets of Alabama State University (both 6-1.) The Lady Tigers of Jackson State University are two games out of 1st at (6-2) followed by the Lady Golden Lions of the University of Arkansas-Pine Bluff (4-3) Before I go any further most of our HBCUs schedule what I call "money games." These are games that are played against higher competition, which are unwinnable, and on that schools' home floor. Counting all of the games played thus far, only FAMU have a winning record. They're only 11-11.
The MEAC has four teams vying for the top seed at their end of season Volleyball Championships. Coppin State University's Lady Eagles (6-1) is holding a half game lead over the Lady Bison of Howard University (5-1) The Delaware State University Lady Hornets (now 5-2) is one game out followed by the Lady Spartans of Norfolk State University (4-2). The remaining conference teams (University of Maryland Eastern Shore, North Carolina Central University, Morgan State University, and South Carolina State University) can only wish for a miracle at the MEAC Volleyball Championship Tournament hosted by Howard University in late November.
The SIAC has picked up a couple of powerful volleyball programs. Tiny Edward Waters University and Spring Hill College (not a HBCU) are new members of the conference. Spring Hill is leading the West Division with a perfect 14-0 record. The Lady Badgers are 19-7 overall taking on all comers. SHC is not a full member of the SIAC. Edward Waters is new to the SIAC. The Lady Tigers are moving up from the NAIA to the Division II ranks. They are 22-11 overall and 8-2 in conference play. The Lady Golden Rams of Albany State University (12-2) is leading the West Division. The Lady Tigers of Savannah State University (9-4) could be a sleeper in next month's SIAC Volleyball Championship tournament.
The Lady Vikings of Elizabeth City State University are sporting a perfect 11-0 record in the tuff CIAA North Division and still they're only one game ahead of the Lady Bears of Shaw University (10-1). My Lady Broncos of Fayetteville State University (10-2) have a four-game lead over the Lady Rams of Winston-Salem State University (6-6). Hopefully the Lady Vikings and Lady Bears end up in the same bracket in next month's CIAA Volleyball Championship Tournament.
Back to football, there were several statement games played last week. Virginia Union University defeated 3X CIAA football champions, Bowie State University 27-24 in OT. The homestanding Bulldogs had not lost a home game in over three years. It has been over a decade since any other CIAA school has won on their home turf. VUU (7-0, 5-0 CIAA) was led again by Jada Byers who rushed for 277 yards on 30 carries. The Panthers' Brandy Myers kicked a 42-yard field goal in the extra stanza for the win. The nationally ranked Panthers should make the CIAA championship game barring a total collapse in their next three games. Fayetteville State University is a win away from going to the CIAA Championship game again. VUU defeated FSU 31-28 earlier in the season.
Albany State University breezed through the 2021 SIAC Championship game winning 31-0 over Miles College. The Golden Rams were 10-1 last year. Maybe those in the know thought it didn't matter who the defending champions played for homecoming this year. Maybe those in the know, didn't get the memo to pick someone you can beat in their biggest game of the regular season. Maybe those in the know will start reading The Chocolate Voice. Hindsight is 20-20. ASU decided to play Benedict College instead of Miles College for homecoming. BC won 24-20 ruining the Golden Rams homecoming. The Benedict College Tigers are undefeated (7-0) and have almost a lock to reach this year's SIAC Championship game. Albany State may be on the outside looking in.
Jackson State University's head football coach Dieon Saunders gave a great interview on CBS's 60 Minutes last Sunday. Google it up on YouTube. We're of the same mind.
George is a a proud alumni of historically black college or university (HBCU) Fayetteville State University, and a member of Kappa Alpha Psi Fraternity, Inc., a historically African American fraternity. He currently lives in Phoenix, Arizona.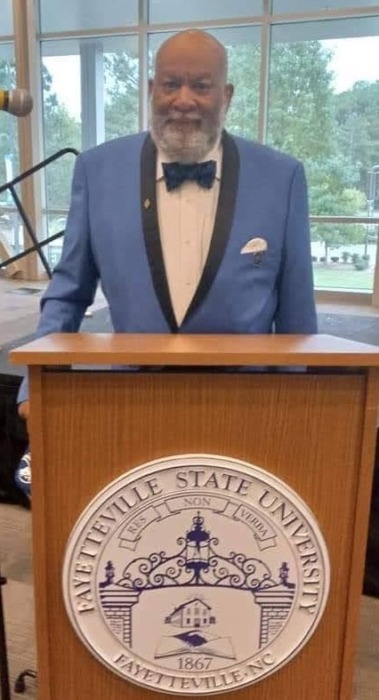 Through personal experience, George quotes:

"An HBCU will appreciate you for who YOU are, and not just tolerate you for who you aren't."
---