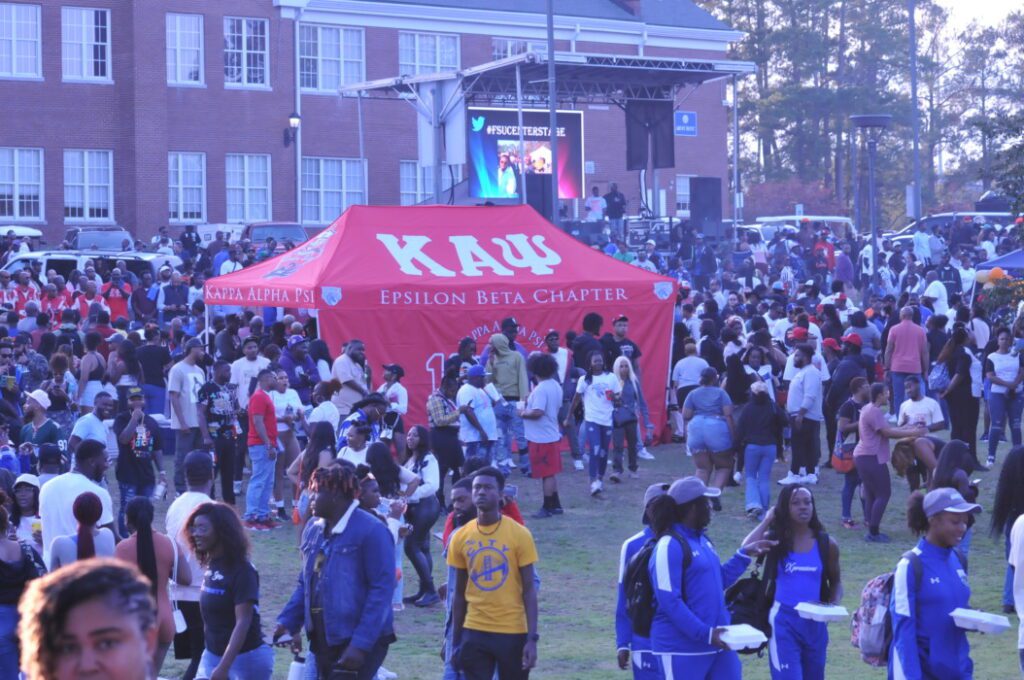 By G. Napier Barnes, III.
We stated in an earlier writing that October is officially HBCU Homecoming Month. An HBCU homecoming, unlike a homecoming at a PWI, is a combination fashion show, cook-out, jam session, step show, bid whist/spades/golf tournament(s) and parties with a football game added in as a time to chill out. Homecoming is usually the biggest game of the season (attendance wise) and is the one game that most out of town alumni circle on their calendars. A homecoming victory can lead to a lot of donations from happy alumni. A homecoming loss can lead to the coach being sent to an unemployment office.
With all this being said, when the new football conference schedule is released, those in the know should pick a team on the home portion of your schedule that you can beat. If not bring in a patsy. Of the 17 homecoming games that have taken place to date three HBCUs decided to go the patsy route. Savannah State University (SIAC) defeated VA-Lynchburg 28-14. VA-Lynchburg is winless and specialize in being victims at someone's homecoming.
West Virginia State University beat West Virginia Wesleyan 46-21. WVW is also winless. They have given up 70, 50, 34, 37, and 46 points in losses. Bluefield State University squeaked by Apprentice 22-19. Apprentice is a trade school. The Builders won 2 games last year. One by forfeit. Need I say more?
Winston-Salem State University got lucky when it's homecoming game against Lincoln (PA) University was cancelled because of Ian. WSSU is still winless while Lincoln has turned the corner from a cellar dweller to maybe a contender in a couple of years.
Nine HBCUs didn't get the memo to schedule someone you can beat for homecoming. The "Big One" was Jackson State University spoiling Alabama State University's homecoming winning 26-12. It must be noted that some HBCUs feel "disrespected" if they are scheduled to be a homecoming opponent. JSU felt that way and the post-game handshakes between the two coaches caught national attention. I will not get into that negativity.
Texas Southern University defeated The University of Arkansas-Pine Bluff 24-17 raining on that parade. Ft Valley State University spanked Central State 32-17 while Chowan University slipped by home standing Lincoln (PA) University 16-14. Up in Baltimore, Norfolk State University ruined Morgan State University's homecoming by a 24-21 score. I have no idea what Virginia State University was thinking when they invited the three-time CIAA football champions, Bowie State University to their homecoming festivities. BSU won 41-14. SIAC challenger Benedict College stomped Fort Valley State 45-13 returning the favor. Tennessee State University celebrated homecoming by beating Bethune-Cookman 41-17. BC is transitioning from the MEAC to the SWAC. The Wildcats were easy prey for the TSU Tigers.
The CIAA's only undefeated team, Virginia Union University (6-0) crushed Elizabeth City State University 49-0. I believe ECSU was hand-picked for this cookout. VUU running back Jada Byers, a 5'7" 180 LBS sophomore running back is the only college rusher to gain over 1100 yards so far this season. This includes FBS, FCS, Division II, Division III, and NAIA conferences.
My Fayetteville State University Broncos jumped to an early 21-0 lead in route to a 54-0 victory over winless St. Augustine's University. We knew we had this one when the schedule came out. Thursday night we took over the local Hooters, 300 deep. Friday, we had a pre-game white out party. (Yes, you can wear white after Labor Day) Saturday, after jamming on the plots, we had a Black out party to mourn the losing Falcons. It was a great weekend.
---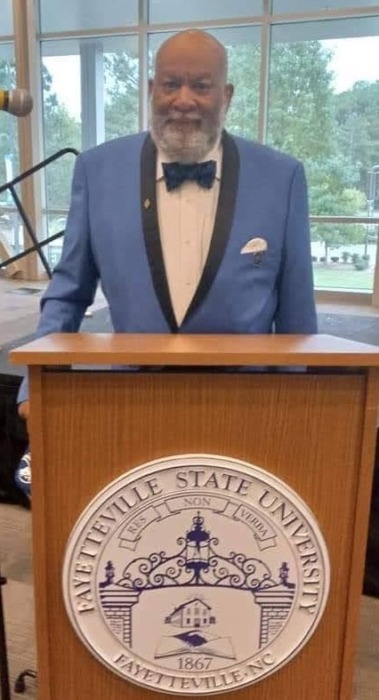 Want your life a little sweeter? Subscribe here with The Chocolate Voice!