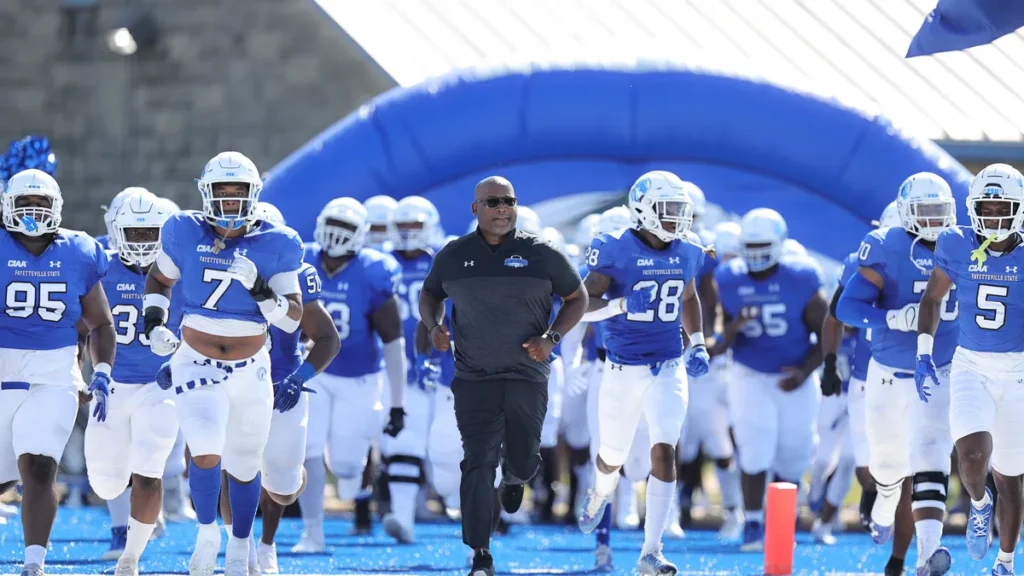 By: G. Napier Barnes III
Before we get into this weeks' topic, I would like to share with you a conversation I had last week with one of my mentors, Mr. Harold Harris of Richmond, Virginia. Mr. Harris, affectionally known as "Jug Head" is a graduate of Allen University (SIAC) located in Columbia, South Carolina. Mr. Harris shared with me that when he was in high school back in the 1960's there was seldom any information about HBCUs in the mainstream newspapers even though several HBCUs were less than a couple of hours drive away. There was not an Internet then. You could not Google up anything. Most of what he learned about our colleges and universities came from the Afro-American Newspaper, the Jet Magazine or from his research in the public library. The more things change, the more they remain the same. The Internet, with search engines like Google is the future. It is our hope that you will read something here in The Chocolate Voice that will peak your interest in Historically Black Colleges and Universities.
The HBCU Gridiron season is just a couple of days away. Before the season kick-off each conference holds a media day, where coaches, sports information directors, media types and other so-called experts predict who will win the conference championship. Media day is very entertaining. It is like a high stakes' poker game. You must know when to hold them, know when to fold them, know when to walk away, know when to run. Coaches hold their cards close to their vest. Many downplay their team's true potential. Being a conference favorite puts a target on your back. Beating a conference favorite can bring visibility to a program which has been down on its luck. On the other hand, a setback to a lesser foe could open a flood gate of additional losses.
The SIAC is divided into two divisions, the East, and the West. For whatever reason, the West division has only five members while the east has seven teams. The winners of each division will meet for the conference championship with that winner advancing to the NCAA Division II playoffs. History tells us that Tuskegee University has won the most SIAC football championships with 28 titles. Albany State is second among present SIAC members with 15 gridiron titles. Ft Valley State University is third on the all-time championship list for football with 12 trophies. Tuskegee has fallen on challenging times. The Golden Tigers were picked to finish 3rd in the West division. Miles College (6-4 2021) has been picked to run away with the division. In the East Division, defending SIAC Football Champions Albany State University (9-1 2021) will outlast both Savannah State University, (8-2 2021) and Morehouse College to take the gold. The Golden Rams are predicted to defend their title on their home field winning their 16th SIAC Football title.
The CIAA is equally divided into two six team divisions. The North and the South. Of the remaining teams in the CIAA Virgina State University, and Winston-Salem State University are tied with 12 conference football titles. Virginia Union University have won 10 football championships. No other CIAA school is in double digits. VSU and WSSU were picked to be stuck on 12 coming in sixth and seventh place. The top two teams in the division last season, Bowie State University (North) and my Fayetteville State University Broncos (South) were again picked to make the conference's championship game at a neutral site in Salem, Virginia. In an ultimate slap in the face, Bowie is predicted to win their 4th CIAA Football title with a new coaching staff and a face lift of players. My Broncos were picked to lose a record five championship games in a row. If Bowie's new coaching staff do not live up to expectations, Virginia Union University could move to the top spot in the North and hand my Broncos yet another championship loss. The CIAA Champion, like their SIAC counterpart, will receive an automatic bid to the NCAA Division II Football Championships.
The MEAC is just a shell of itself. HBCU's largest school (enrollment wise) North Carolina A&T State University, and our richest school (endowment wise) Hampton University are now members of the Colonial Athletic Association, an otherwise all white conference. Savannah State University moved down to the SIAC. Floridia A&M and Bethune-Cookman University are now members of the SWAC. Even with the losses of membership, the show must go on. Defending conference, and Black College National Champions South Carolina State University by a land slide was picked to repeat as the conference champions. The Bulldogs racked up 124 points (8) 1st place votes. North Carolina Central University had 92 points followed by Norfolk State with 80 points. No other MEAC school had more than 60 points.
For years, the SWAC was known as the HBCU Football conference. After all the conference has produced some of greatest football players of all time. Walter Payton (Jackson State) Jerry Rice (Mississippi Valley State) Mel Blount (Southern University) Michael Strahan (Texas Southern) and Doug Williams (Grambling State) to name a few.
NFL Hall of Famer Dieon Sanders is going into his second season as head coach of the Jackson State Tigers. Coach Prime has used his platform to highlight our schools. We can do an entire column to explain what he has brought to our table. We will be doing so at another time. The SWAC is also divided into two divisions, the East, and the West, (how original) Jackson State was picked to edge out Florida A&M to take the East. The SWAC West will be a dog fight between Southern University and Alcorn State University. It is predicted that Jackson State will meet Southern University in the conference championship game. JSU will meet the MEAC Champion South Carolina State in the Celebration Bowl for the Black College National Championship.
Next week Vol. IV Let the Games begin.
Remember. "An HBCU will appreciate you for who you are, and not just tolerate you for who you aren't"
---
George is a proud alumni of  historically black college or university (HBCU) Fayetteville State University, Kappa Alpha Psi, and currently lives in Phoenix, Arizona.