By: G. Napier Barnes, III.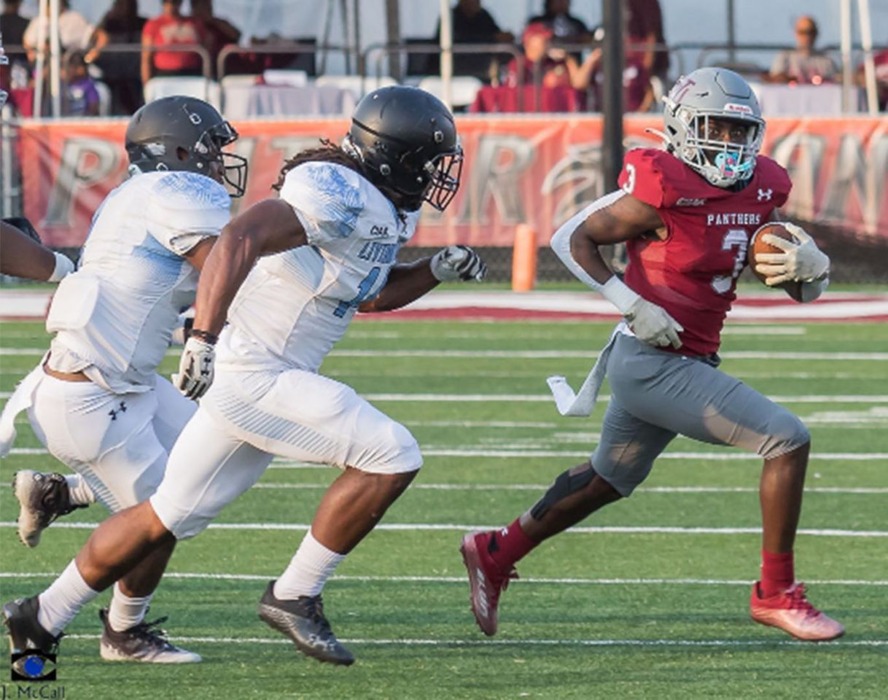 One thing that really bothers me is when I meet a young person and they tell me that they are going to (put any college here) to play football (or any other sport). Naw partner, you're NOT going to college to play a sport! You're going to college to get an education, so that you are better equipped for a career that can help you, and your family achieve the American dream. The sport that you play is JUST the vehicle to help you on that quest.
Way too often, I am told that an athlete chose (put any college here) because they saw that school on TV. They seldom know what disciple they wanted to pursue (which is understandable for young people) and many didn't even check to see if that disciple was even offered at that school before they signed. I can understand why many student/athletes want to have their skills showcased over the television networks. Some have even shared with me that they chose their college because the HBCU that was interested in them was seldom on the airwaves. To these people I say, "If you are good, they (the professional ranks) will find you, regardless where you went to school."
There are nearly 5300 colleges and universities in the United State. There are barely 100 Historically Black Colleges and Universities (HBCUs) Doing simple math our HBCUs represent less than one percent of the college and universities of this country. So, it's easy to understand why our HBCUs represent such a small portion of the total National Football League (NFL) population, BUT did you know nearly 10% of the players enshrined in the NFL Hall of Fame played at an HBCU?
The following NFL Hall of Famers with HBCU roots have set the standards for generations to come. They are;
Lem Barney Jackson State University
Charlie Joiner Grambling State University.
Elvin Bethea North Carolina A&T University
Deacon Jones Mississippi Valley State University
Mel Blount Southern University
Leroy Kelly Morgan State University
Robert Brazile Jackson State University
Willie Lanier Morgan State University
Roosevelt Brown Morgan State University
Larry Little Beth-Cookman University
Willie Brown Grambling State University
Marion Motley South Carolina State University
Buck Buchanan Grambling State
Walter Payton Jackson State University
Harold Carmichael Southern University
Jerry Rice Mississippi Valley State University
Harry Carson South Carolina State University
Shannon Sharpe Savannah State University
Willie Davis Grambling State University
Art Shell University of Maryland Eastern Shore
Richard Dent Tennessee State University
Donnie Shell South Carolina State University
Len Ford Morgan State University
Jackie Slater Jackson State University
Bob Hayes Florida A&M University
John Stallworth Alabama A&M University
Winston Hill, Texas Southern
Michael Strahan Texas Southern University
Ken Houston Prairie View A&M University
Emmitt Thomas Bishop College
Claude Humphrey Tennessee State University
Aeneas Williams Southern University
Rayfield Wright Fort Valley State University
The 2022 NFL football season started a couple weeks ago. Thirty-one players with HBCU roots were on opening day rosters again proving if you are good, they (the professional ranks) will find you. Last year South Carolina State was crowned the Black College National Champions by beating Jackson State in the Celebration Bowl. The Bulldogs have seven former players making NFL rosters. They are Javon Hargrave (Eagles) Darious Leonard (Colts) Antonio Hamiliton (Cardinals) Cobie Durant* (Rams) Joe Thomas (Bears) Roderick Perry* & Alex Taylor* (both with the Browns) North Carolina A&T has three players making NFL rosters, Darryl Johnson Jr. (Seahawks) Mac McCain (Eagles) and Brandon Parker (Raiders). Several HBCUs have at least two former players making NFL rosters. They are the University of Arkansas-Pine Bluff with, Terron Armstead (Dolphins) and Jamie Gillan (Giants). My Fayetteville State University Broncos with Kion Smith (Dolphins) and Joshua Williams* (Chiefs). Jackson State's Daylen Baldwin (Browns) and James Houston* (Lions). Prairie View A&M has Quinton Bell & KhaDarell Hodge (both with the Falcons). Southern University has Ja'Tyre Carter*(Bears)and Danny Johnson (Commanders).
Tennessee St, Alabama St., Albany State, Florida A&M, North Carolina Central, Norfolk State, Morgan State, and Virginia St all have one former player making NFL Rosters. TSU has Lachavious Simmons (Bears), Alabama St. Tytus Howard (Texans), Albany State's Grover Stewart (Colts), FAMU's Markquese Bell* (Cowboys), NCCU's Nick Leverette (Buccaneers), NSU's De'Shaan Dixon* (Jags) MSU's Joshua Miles (Cardinals) and VSU's Trenton Cannon (Titians). Hopefully these young men will play to the standards set by previous generations of HBCU products. Cobie Durant has already registered his first interception. * denotes 1st year players.
There were several key games between HBCUs last week. Jackson State met Grambling State in Jackson Mississippi in this battle of Tigers. Coach Primes' Tigers (3-0) lead the G-Men 21-17 at the half. The second half was all JSU. They scored 45 unanswered points in a 66-17 SWAC rout. JSU is now ranked 11th in the FCS poll. North Carolina Central (3-0) may be for real for real. After blasting Winston-Salem State 41-0 a week ago the Eagles went up to New Hampshire and beat the 25th ranked team in the FCS 45-27. Shaw University handed defending CIAA Champions Bowie State University their first conference lost in 19 games 17-14. Hampton University defeated Norfolk State University 17-7 at the Battle of the Bay Classic. Howard University shut out Morehouse College 31-0 up in New York. Tuskegee University notched its' 700th career football victory by defeating West Alabama 13-10.
I have serious issues on how the NCAA treat our HBCU champions. Our conference champions, regardless of the sport, always seem to draw the number one team in the nation in the first round of the playoffs, and on that teams' home turf. They're at it again. A couple weeks ago Virginia Union University (3-0) traveled down to Valdosta Ga. To face the nation's 2nd ranked (in Division II) team Valdosta State University. Virginia Union won 45-40. Valdosta State fell in the polls to 11th place. Virginia Union was still unranked. VSU defeated tiny Miles College 55-7 last week. Virginia Union beat Livingstone 42-6. VSU is now 2-1, VUU is 3-0. VSU is still ranked higher than VUU who hasn't made the top 20 yet. In the NCAA Playoff system, teams are ranked per region, with the higher ranked team receiving home field advantage. If both VSU and VUU win out, Valdosta State would host the playoff game. And that's not right.
Next week the fall sports with standing.
Remember a HBCU will accept you for who you are, and not just tolerate you for who you aren't"
---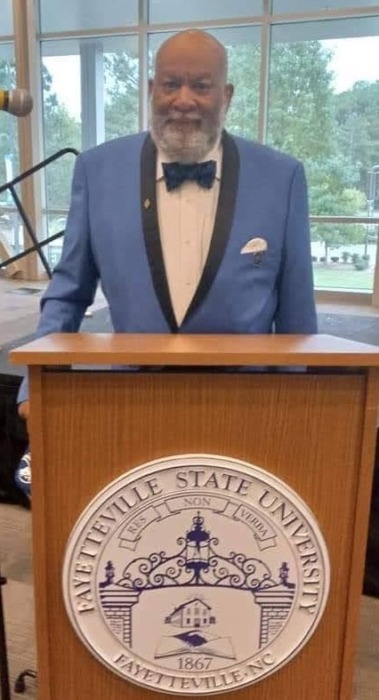 ---