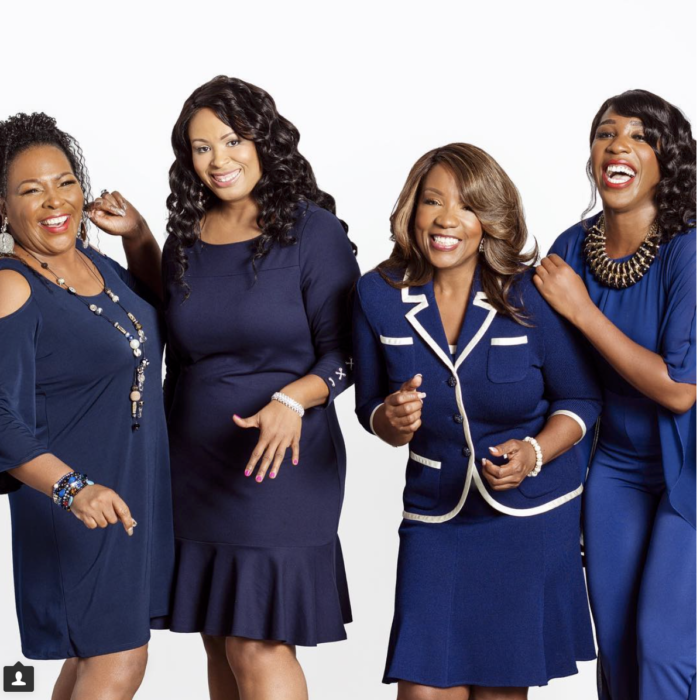 LaVonda Rouse wants to show the world that black women too, have credible voices. We could  hear the passion in her voice over the phone as she talked about her ground-breaking new web-based talk show "The Blend," which she's the creator and executive producer. 
The multi-topic series is a weekly show premiering on Wednesdays, October 3, at 7 pm EST and PST and on Facebook, @The Blend Talk Show.  Rouse said in a conversation last week with The Chocolate Voice, the show unapologetically targets African American women, and features a panel of credible, credentialed and compassionate Black women who can speak with authority to any soul who's listening.
 "I had an epiphany to create a show featuring a panel of African American women during an outpatient surgery that I was having.  And, right before the procedure, I knew that I wanted a black female doctor to perform the surgery and couldn't help but wonder if others felt the same way." Rouse shared.
 Inspired by her own health crisis in 2015, and a desire to have a physician with cultural compassion, Rouse's creative juices began to flow and she came up with the concept for a talk show format similar to "The View" meets "The Doctors," featuring  an expert panel of black women doctors that could speak to issues germane to black women. The title she came up with originally was,"The Lady Doctors." She envisioned the shows platform as a blend of healthy and healing topics— mental, physical, emotional and spiritual issues— which she argues are not being fully being tended to.  
"Imagery is very important. It's the only way we as African Americans can become socially reconditioned is to see credible voices who look like us. Most people don't want to see a group of black women sitting around a table. They like to mix it up.  I understand diversity is everything.  But, in this point in my life, I feel that black women have been silenced or kept far too long in the background. Now's the time for us to be in the foreground."
Rouse is clear in her goals that she didn't want to be in the talk show genre just to talk. She wants the series to be a healing tool of support and reflection. With that thought in mind, she shot the pilot in 2016, but decided to put it on hold for couple of years.
"I'm a firm believer in the famous saying, "Sell no wine before its time,"  She shared.
Fast forward to 2018. The name of the show changed to "The Blend," and the platform is the internet.
"The internet is a level playing field. There's no pitching to studio executives just getting it done on my terms." She says.
"The Blend is not a celebrity oriented show. It's a support tool that is meant to allow viewers to work through issues on a weekly basis." said Rouse.
The shows platform will feature credible black women professionals who haves voices, that will discuss topics with experts on colorism, maternal health, wellness, relationships, finance and a wide range of issues that speak spiritually to the whole person.
Click here to check out a preview of  "The Blend," airing weekly on Wednesdays.