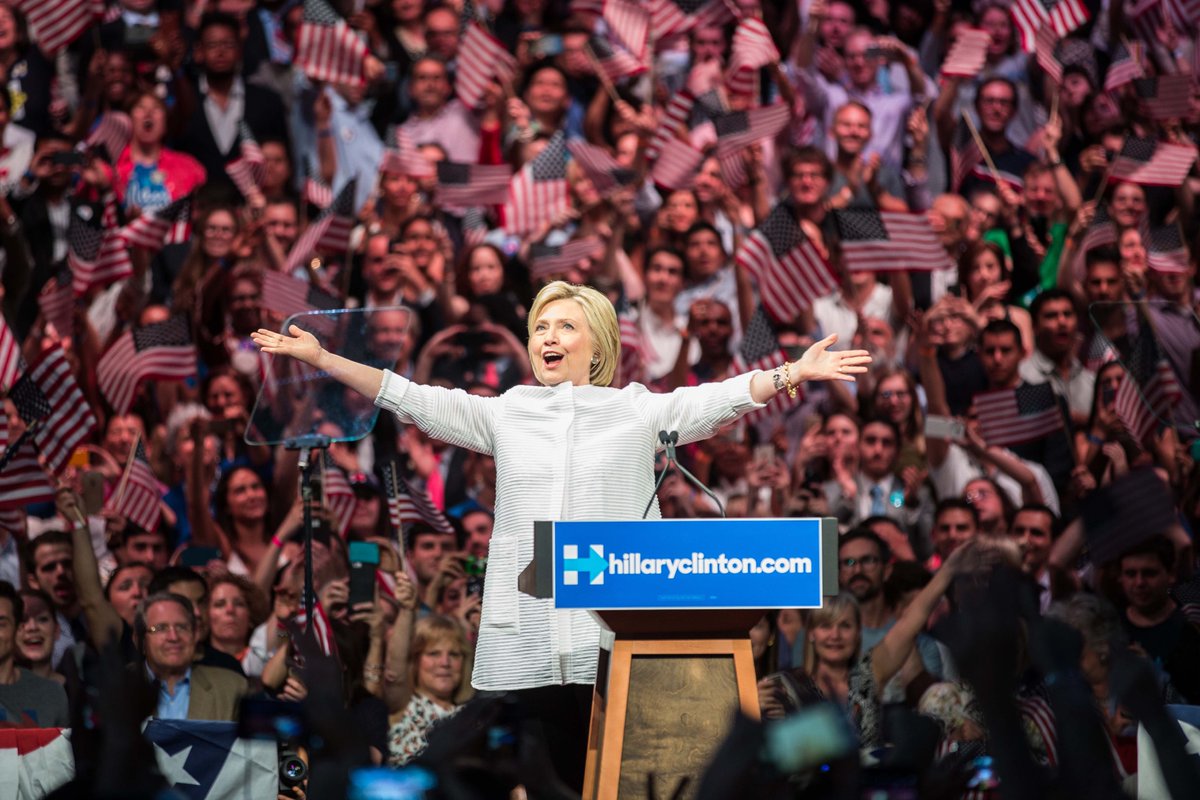 Hillary Clinton claims Democratic nomination to become the first woman to win a political party ticket.
Clinton won resoundingly in California, the largest state in the US and a key target of her opponent, Bernie Sanders. With 93 percent of precincts reporting, Clinton won 56 percent of votes cast and Sanders 43 percent.
Clinton captured wins in New Mexico, South Dakota, and New Jersey on Tuesday evening before declaring victory over Sanders for the Democratic Party nomination.
Sanders won North Dakota and Montana states. The Vermont Senator has vowed to continue his campaign to next week's primary in Washington DC and further to the convention held in Philadelphia on July 25.
President Barack Obama called Clinton to congratulate her on securing enough delegates to clinch the nomination.
"Thanks to you, we've reached a milestone , the first time in our nation's history that a woman will be a major party's nominee for president of the United States," Clinton said at a rally in New York.
Clinton told supporters in New York that Trump was "temperamentally unfit" to be president, citing Trump's attacks on a federal judge, reporters and women.
"He wants to win by stoking fear and rubbing salt in wounds and reminding us daily just how great he is," Clinton said.
"Well, we believe we should lift each other up, not tear each other down."
Here's what Chelsea Clinton had to say to her mom on Twitter:
Chelsea Clinton @ChelseaClinton
Chelsea Clinton Retweeted Hillary Clinton
So proud of you, Mom & grateful little girls can grow up knowing they can run for president.
Hilary adds on Twitter.
Hillary Clinton @HillaryClinton
To every little girl who dreams big: Yes, you can be anything you want—even president. Tonight is for you. -H
In the Senate race there will be two women Democrats in the November runoff for the U.S. Senate. State Atty. Gen. Kamala Harris placed first in Tuesday's primary, followed by Rep. Loretta Sanchez. "Our unity is our strength. Our diversity is our power," Harris said at her election night party. Los Angeles Times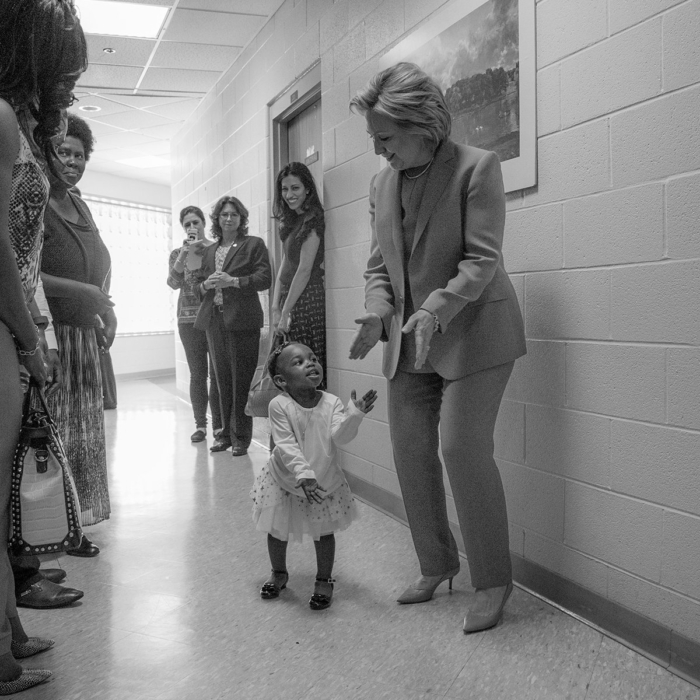 Congratulations Hillary Clinton!