Sadly we've lost another music legend, the incomparable Nancy Wilson.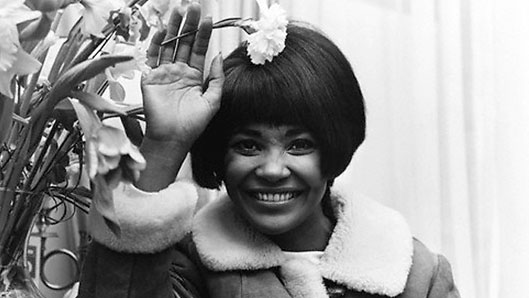 The Grammy-winning artist with a gift for storytelling died Dec. 13 at her home in Pioneertown, California at the age of 81. Her manager and publicist Devra Hall Levy confirmed the death but did not know the specific cause.
Ms. Wilson resisted the label of "jazz singer" for much of her career, although jazz was the form to which she returned time and time again and in which she had her greatest critical and popular success. She considered herself above all "a song stylist."
Born Nancy Sue Wilson, a vocalist from Chillicothe, Ohio, who's career spanned over five decades, the three time Grammy-award winner's training primarily began in church choirs, and listening to records that her father would bring home and play.
At age 15, while a student at West High Shool, she won a talent contest sponsored by a local television station WTVN. The prize was an appearance on a twice-a-week television show, Skyline Melodies, which she ended up hosting. She also worked clubs on the east side and north side of Columbus, Ohio from the age of 15 until she graduated from West High School at age 17.
Unsure of her future as an entertainer, she entered college to pursue teaching. After spending a year at Ohio's Central State College (now Central State University), Wilson continued with her original ambitions to pursue a career in music.
She made her debut with her 1961's single, "Guess Who I Saw Today." Wilson won her first Grammy Award for best rhythm and blues recording for the albus "How Glad I Am."
Wilson's biggest hit came in 1964 with "(You Don't Know) How Glad I Am," which rose through the charts to the #11 spot on Billboard's Hot 100 singles and earned her a Grammy Award for best R&B recording.
A woman of versatility, Wilson also embarked on a television, film and radio career, appearing in Hawaii Five-O, Meteor Man and hosting NPR's Jazz Profile series for several years.
She also became one of the first black spokeswomen in national commercial ads, representing brands such as Thunderbird wine and Campbell's Soup. Additionally, Wilson was a prominent figure in the civil rights era and participated in the famed Selma march in 1965. Further more, she used her notoriety to champion causes such as literacy and education for low-income black children, prenatal care, breast-cancer screenings and AIDS awareness.
She is also a member of Delta Sigma Theta sorority. Wilson has a street named after her in her hometown of Chillicothe, Ohio. She co-founded the Nancy Wilson Foundation, which exposes inner-city children to the country. Wilson was the recipient of the National Endowment for the Arts (NEA), NEA Jazz Masters Fellowships award in 2004, the highest honors that the United States government bestows upon jazz musicians.[ In 2005 she received the NAACP Image Awards for Best Recording Jazz Artist. She received the 2005 UNCF Trumpet Award celebrating African-American achievement, a Lifetime Achievement Award from the NAACP in Chicago, and Oprah Winfrey's Legends Award.
Married twice, Wilson is survived by her son, Kacy Dennis, daughters Samantha Burton and Cheryl Burton, and five grandchildren.
According to Wilson's family statement, there will be no funeral services. Instead, a celebration of her life will likely be held during her birth month of February.
We thank you Nancy Wilson for your extraordinary gifts. Rest in perfect peace, Madam.