Michele Duster, author of a new biography, Ida B. The Queen, The Extraordinary Life and Legacy of Ida B. Wells, says that her goal is to expand the story of the iconic journalist and pioneering civil rights activist, who just happens to be her, great-grandmother.
Duster, who took an interest in history and in writing from a young age, acknowledges that the African American experience is multi-dimensional and under told. Through her works as an author, speaker, professor and champion of racial and gender equity, she has been vocal about the legacy of Wells, and has written books for over a span of a dozen years.
In a Zoom interview with The Chocolate Voice, Duster shared that she spent a lot of time with her grandmother, Well's youngest daughter, on her father's side, who shared family history about her legendary great-grandmother.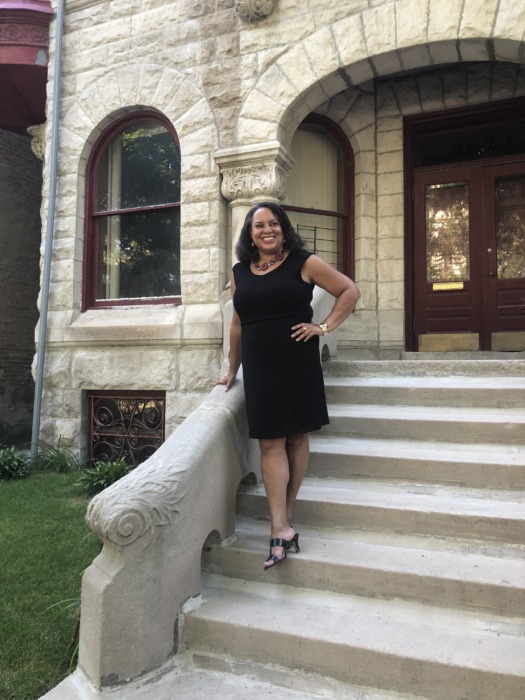 Ida B. Wells died 32 year's before Duster was born.
She learned first hand that her historical great-grandmother was a multifaceted, multi-dimensional individual that most people can find something in her story, that they can relate to and feel empowered by this woman who was born into slavery and who did not let any of her circumstances define her, she defined herself.
The highly anticipated book, Ida B. the Queen, outlines the many accomplishments of Wells, a trailblazer, who started out as a teacher and segued into journalism, to use her voice to expose domestic terrorism. Back then, when domestic terrorism was running rampant, she felt that the truth was a weapon.
Black Lives Matter movement is a reflection of what Ida B. Wells was doing during her lifetime with her investigative journalism career.
The author focuses on the profound life and legacy of Wells as an activist, who led an anti-lynching crusade in the United States in the 1890s, suffragist, co-founder of the NAACP, and many other organizations that were and still are, impacted by social injustices.
During the spring of 2020, Wells was honored with a posthumous Pulitzer Prize, noting "her outstanding and courageous reporting" on lynchings.
Her work in history hasn't gone unnoticed as her powerful words have been quoted by two high profile women. One of them being, Vice President Kamala Harris back in June when then, VP-Elect, quoted Ida B. Wells on the senate floor:
"In closing Ida B. Wells, once said, quote,"Our country's national crime is lynching. It is not the creature of an hour. The sudden outburst of uncontrolled fury or the unspeakable brutality of an insane mob. It represents the cue calculating deliberation of intelligent people who openly avow that there is an unwritten law that justifies them and putting human beings to death without complaint under oath, without trial by jury, without opportunity to make a defense and without right of appeal."
Duster says she was shocked to hear her great-grandmother being quoted by such high profile Black women as; Harris, the first Black and Asian Vice President, and then another high profile woman, Lori Lightfoot, the first black woman mayor of Chicago, who mentioned Well's name in her acceptance speech:
"One day, you will stand on my shoulders, as I stand on the shoulders of so many. The shoulders of strong, black women, like Ida B. Wells, Gwendolyn Brooks and Annie Ruth Lowery."
Duster's main goal is to introduce Ida B. Well's story to a new and younger audience, and to hopefully help people recognize that what is going on in our world today is connected to the past.
"I want audiences to feel that history is relevant and it's interesting, and that those who came before us were vibrant people, who had the same dreams and goals that we do, today. I'm hoping that it will inspire the next generation to realize that their voices are important, their work is important and that their dreams are important, and that they can make a difference."
"Ida B. The Queen: The Extraordinary Life and Legacy of Ida B. Wells," by Michelle Duster (Atria/One Signal, nonfiction, on sale Jan. 26)
For more information on Michelle Duster visit her website MLDWrites.