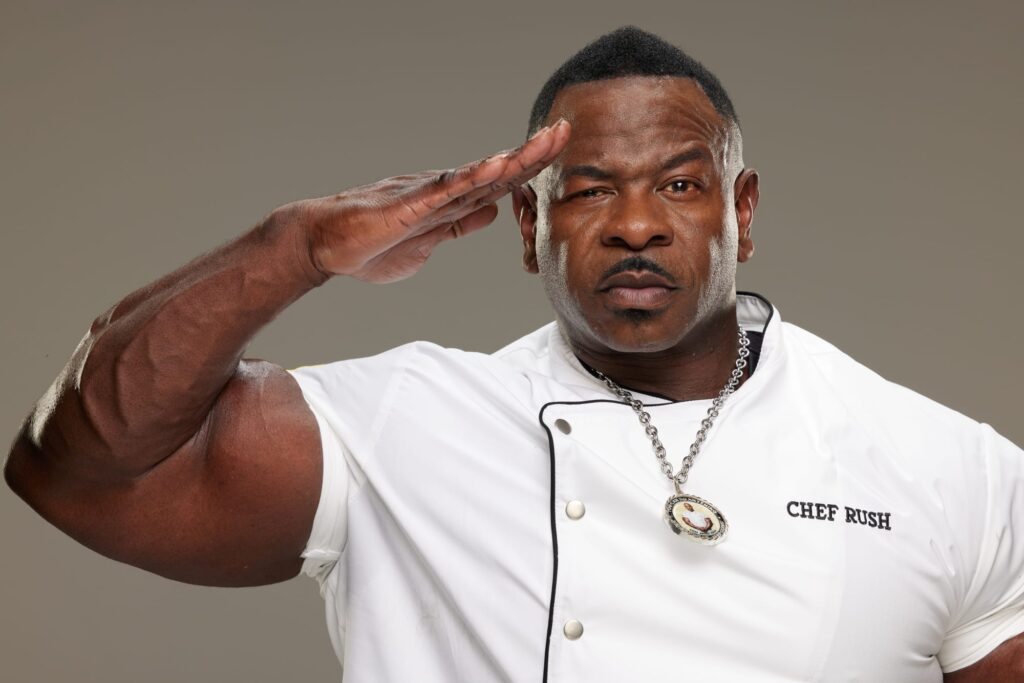 ---
Tubi, Fox Corporation's ad-supported video-on-demand service, will premiere a special episode of KITCHEN COMMANDO, sponsored by USAA on Veterans Day. The November 11th episode will see former US Army Master Sergeant and White House Chef, Chef Andre Rush, take on the mission to try and save a struggling veteran owned restaurant.
In this emotional and powerful Veterans Day special, the greenhorn owners of "Neighbors Bar & Grill" in Broadlands, Virginia are determined to make their restaurant work even as they may be merely days away from having to close their doors. Chef Rush steps in to try and revive their restaurant, but his most lasting impact may be reminding this veteran owner of the power of teamwork and how his veteran community is there to embrace him in hard times.
"Tubi is proud to partner with USAA on producing this impactful Veterans Day episode of KITCHEN COMMANDO," said Adam Lewinson, Chief Content Officer at Tubi. "The collaboration was a natural synergistic opportunity for Tubi and USAA to authentically tell a compelling story about what it means to be part of the Veteran community."
"Veterans Day is a time to honor and show support for the brave men and women who have served our nation," said Jen Escobar, USAA Senior Marketing Officer. "We're excited to work with Tubi and Chef Rush to feature a veteran-owned restaurant on Kitchen Commando, highlighting the opportunities and challenges that veterans face when they transition out of the service. Together, on Veterans Day and every day, we salute the individuals who have defended our freedoms and proudly served our country."
KITCHEN COMMANDO is executive produced by Gordon Ramsay, Robert Twilley and Darren Paletz, with Natalie Ebnet serving as co-executive producer. KITCHEN COMMANDO is a production of FOX Alternative Entertainment and Studio Ramsay Global.
In 2021, Gordon Ramsay and FOX Entertainment jointly formed STUDIO RAMSAY GLOBAL, a new production entity co-owned between the two that is developing, producing and distributing culinary and lifestyle programming for FOX, its ad-supported streaming platform, Tubi, and platforms worldwide.
Chef Rush is a former White House chef, a renowned chef, Sommelier, and ice carver whose mission outside of the kitchen is giving back to the community through his worldwide advocacy for military service and suicide prevention. Serving his guests allows him to inspire others through their taste buds and loves to create mouthwatering entrees and desserts to 'wow' his clients.
For more information about Tubi go to Tubi.tv.
---