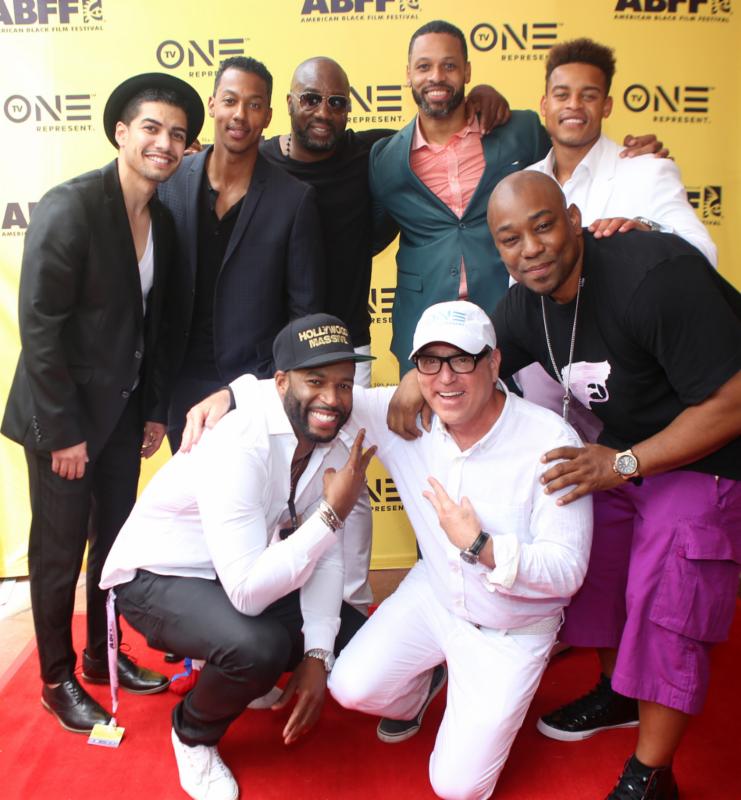 Actors Robert Ri'chard (Coach Carter),Wesley Jonathan (The Soul Man), Rick Gonzalez (Coach Carter) and Rob Riley (Hit The Floor) are four fine, and talented actors starring in TV One's new film, Bad Dad Rehab, premiering July 3, 7 PM ET.
In a teleconference on Friday, the cast and production team gave TCV the scoop and let's just say, when you know better, you do better.  This film touches us in places that will inspire and motivate us all to do just that, do better.
Written by the American Black Film Festival's 2015 TV One Screenplay Competition winner Keronda "Kiki" McKnight, the film revolves around the lives of four men, after experiencing turbulence with their respective baby mamas and ex-wives forces them to decisively take action, Shawn (Jonathan), Tristan (Ri'chard), Jared (Riley) and Pierre (Gonzalez) attend a rehab program for dads to turn their situations around.
McKnight's screenplay takes a different angle on the traditional deadbeat dad story and focuses on the various ways a father can be absent from his child's life, whether financially, physically or emotionally. The idea came from personal experiences McKnight and friends had dealt with—she even conducted research by asking Facebook friends for their own anecdotes of deadbeat dads.
Also staring in the film is Malik Yoba (New York Undercover and Empire) as Mr. Leon, creator of the transformative "Bad Dad Rehab Program," that challenges the dads to a series of tasks to strengthen their bonds with their children.
Through all the shenanigans, drama and soul-searching, the men of Bad Dad Rehab discover that fatherhood is less about making babies, and more about responsibility and commitment.
"This film for me is art imitating life," asserts Yoba.  "Just like the character I play, Mr Leon, I actually started a foundation (Malik Yoba Fatherhood Project Foundation) to support fathers when my first daughter was born 18 years ago. We need to see images of men as involved fathers. I love that TV One chose to make this movie and has made it a priority to connect with actual real life fatherhood organizations across the country.  I'm proud to be a part of this effort both on and off screen," he added.
Robyn Green Arrington (VP, Original Programming & Production, TV One) is proud to be apart of the project  and insists that the type of content that TV One is presenting to its audience is representing the best of Black culture.
Bad Dad Rehab, made its national debut at this year's 20th Annual ABFF, on Father's Day weekend.
Bad Dad Rehab is directed by Carl Seaton, and produced for TV One by Roger M. Bobb and Angi Bones of Bobbcat Films.