As the nation pauses to pay homage to one of our greatest civil rights icon, Dr. Martin Luther King, Jr., take a look at some little-known facts highlighting the incredible leader, orator, pastor and humanitarian: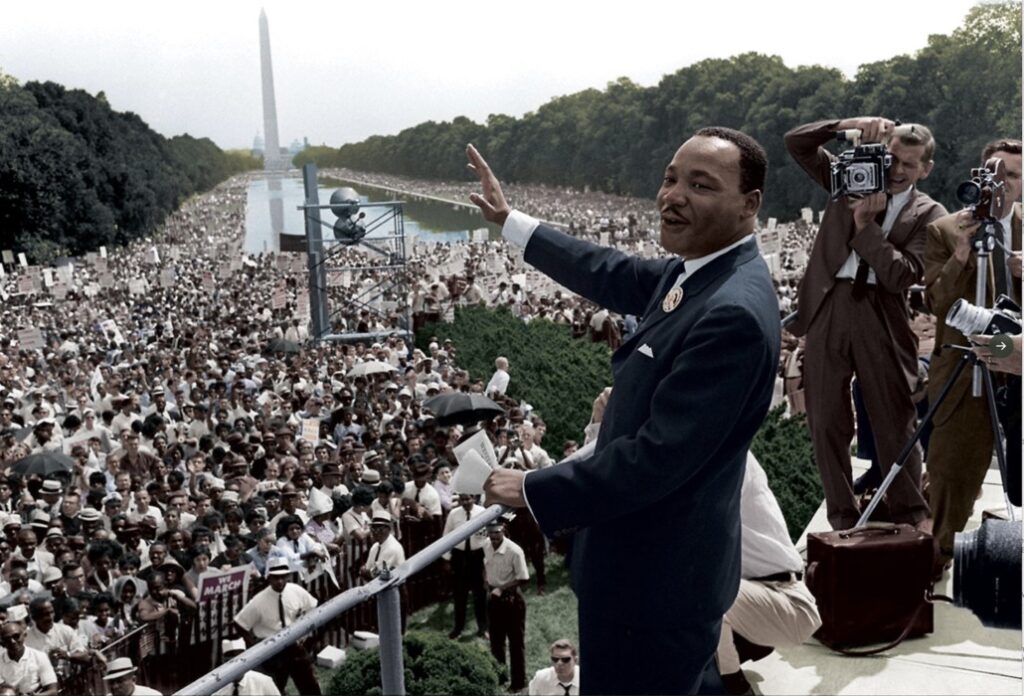 According to history.com and Insider, President Jimmy Carter was the first to propose a national holiday in MLK's honor, but the measure did not pass in Congress.
South Carolina became the last state to observe MLK as a national holiday in 2000.
MLK Jr.'s father, MLK Sr., originally named his son "Michael." But MLK Sr. made a transformational trip to Germany in 1934 where he became very inspired by Protestant Reformation leader Martin Luther. When he returned to Atlanta, MLK Sr. legally changed his name and that of his son to Martin Luther King Sr. and Jr., when he was 5 years old.
King entered Morehouse College at the age of 15. King was such an academic genius that he was able to skip grades nine and 12 before enrolling at Morehouse College, the alma mater of his father and maternal grandfather.
King did not originally want to go into the ministry, despite the fact that his father, grandfather and great-grandfather were Baptist preachers. However, MLK changed his mind when legendary Morehouse president Benjamin E. Mays, who was also a theologian, persuaded him to get into alignment with his lineage. King, therefore, entered the ministry prior to graduation with his sociology degree.
His honeymoon was spent at a funeral parlor… not because someone died, simply because a friend owned the parlor and offered to let him use it for his honeymoon.
King went to jail almost 30 times. The King Center lists MLK's trips to jail at 29 times.
King narrowly escaped an assassination attempt a decade before his death. King was signing copies of his new book, Stride Toward Freedom, on September 20, 1958, in Blumstein's department store in Harlem, New York. A crazed critic, Izola Ware Curry, stabbed MLK in his chest, barely missing his aorta. The surgeon famously told King that just "one sneeze" could have punctured the aorta and killed him.
King's mother was also killed by gunfire. MLK's mother, Alberta Williams King, was playing the organ at Ebenezer Baptist Church on June 30, 1974. Suddenly, Marcus Wayne Chenault Jr., who was armed with two pistols, began firing. One of the shots struck and killed King's mother. He said he received divine instructions to kill Martin Luther King Sr., but he settled on the mother because she was closer. Chenault also killed a church deacon.
Academy Award-nominated actor Samuel L. Jackson was an usher at MLK funeral. Jackson, like MLK, is a graduate of Morehouse College. Afterwards, Jackson traveled to Memphis with Bill Cosby to continue the sanitation strike that King had started before he was slain on April 4, 1968.
According to history.com, MLK's "I Have a Dream" speech was at least partially inspired by gospel legend Mahalia Jackson.
King convinced "Uhura" on Star Trek, Nichelle Nichols (who incidentally later went on to work for NASA), to continue on with the role after the first season. Nichols stated he told her not to leave the show because she was not only playing a black person as a main character on TV, but she was also playing a character that didn't conform to the stereotypical black person of the day, usually portrayed. Rather, Uhura was portrayed as an intelligent member of the crew and an equal to those around her.
King is to date the youngest male to win a Nobel Peace Prize, winning it in 1964 at the age of 35 (at the time he was the youngest overall for the Peace Prize). The youngest ever to win the Peace prize today is Malala Yousafzai who won it in 2014 at the age of 17.
King donated all of the $54,123 (about $400,000 today) he received for his Nobel Peace Prize to the Civil Rights movement. During his acceptance speech, he stated "I believe that unarmed truth and unconditional love will have the final word in reality. This is why right temporarily defeated is stronger than evil triumphant."
King Jr.'s autopsy revealed that stress had taken a major toll on his body. Despite being just 39 at the time of his death, one of the doctors noted that he had "the heart of a 60 year old".
It wasn't until the year 2000 that all 50 states officially observed Martin Luther King Jr. Day. The last states to join up where Arizona in 1992, New Hampshire in 1999, and Utah in 2000. The holiday itself was originally signed into federal law by President Ronald Reagan in 1983, with the first MLK holiday on January 20, 1986.
There are only two other people in American history that have a national holiday in their honor, George Washington and Christopher Columbus. As such, Martin Luther King Jr. is the only native born United States citizen to have a national holiday in his honor. (*note: While Washington was born in Virginia, obviously the United States did not yet exist.
Today over 700 streets in the Unites States are named after Martin Luther King Jr., with one such street in almost every major city. This is not even counting the amazing number of buildings, schools, and the like named after him. To honor MLKS's legacy, we must pass voting rights legislation that ensures that everyone can freely exercise their right to vote. Call your Senators, & urge them to deliver for voting rights by supporting the Freedom to Vote Act & the John Lewis Voting Rights Advancement Act.
Happy Martin Luther King Day!
---