July 10, 2013 is a BIG day for talented singer/songwriter Chanté Moore. In a candid interview with The Chocolate Voice, the humble Grammy-award nominated vocalist graciously shares information on her private life and exciting upcoming projects.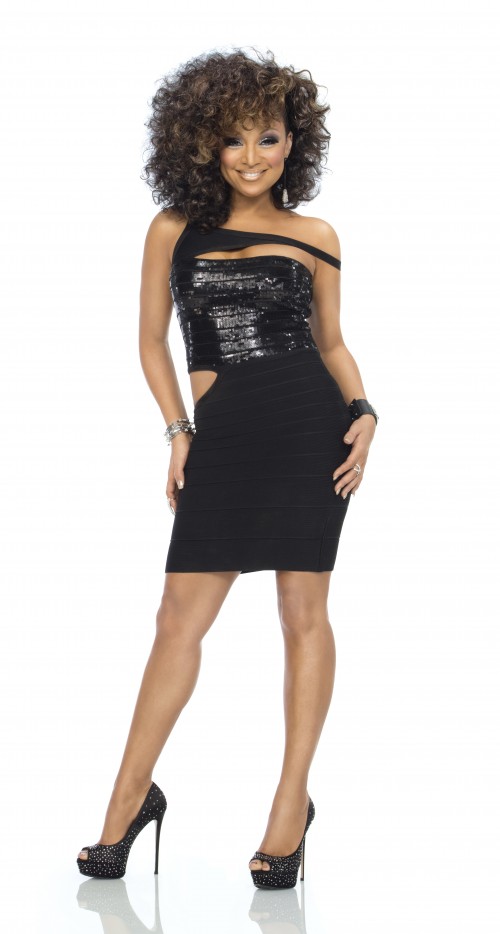 TCV:  At what stage in your life were you aware that you could sing?
Chanté Moore:  Well, I was always aware that I loved to sing. It wasn't something that I was confident in because everyone in my family is extremely talented. They would actually tell me not to sing because compared to them, I wasn't doing a good job.  My family was brutally honest but I didn't care.  I kept right on singing.  My mother would give me a tape recorder and send me to my room, so I could listen to how badly I sounded.  It just made me want to sing even more. I still have some of the tapes. It's pretty funny!  So, to answer your question, at 16, I performed as Dorothy, in the stage production of the "Wiz," at a local college and that's when the bug bit me.  During that time my family finally acknowledged that I could sing. They were like. "Hey, when did you learn how to sing" (Laughs)
TCV:  A lot of your music is jazz influenced how did you learn to scat?
Chanté Moore:  Very technical question but, let me just tell you there is no technical answer, I just did it and hoped that it sounded good. (Laughs)
TCV:  You performed in a tribute to Donna summer at the 2012 BET Awards and people were talking about your amazing performance.  Do you ever get nervous after all these years?
Chanté Moore:  Absolutely. I'm always very nervous before a performance. I've heard a lot of performers say that it's the butterflies, jitters and adrenaline that help them perform better.
TCV:  I'm curious, how does the tribute process work? Do the honorees handpick who they want to perform their work?
Chanté Moore:  It's different every time.  Sometimes the honorees have their list of people, dos and don'ts — and sometimes it's the record companies that push for the artists to perform. Other times it's the networks like BET, TV-One or whoever's setting it up.
TCV:  For a lot of successful female artists, the pressure to maintain that success is overwhelming. Do you feel that pressure? How do you deal with it?
Chanté Moore:  No, I do my best everywhere I go. If success happens it happens.  You can't control any of it.  Just be excellent at what you do. You can't waste time worrying about whether or not someone's going to buy your record.
TCV:  How do you juggle your career and motherhood?
Chanté Moore:  My children come first.  When I'm with them I make sure that I am present.  We watch movies, we play, we talk and we struggle. Their time is theirs, and when it's Mommy's time to go to work, they understand that it's my job, so we have clear lines of communication. 
TCV:  What are some of your favorite things to do when you aren't performing?
Chanté Moore:  Besides hanging out with my kids? (Laughs) I enjoy going to the spa and getting a massage. Relaxing in my room watching TV, hanging out with family, cooking, eating, it's always something very understated. I love it!
TCV:  Tell me about how you became a part of R&B Divas Los Angeles?
Chanté Moore:  TV-One called my manager, and myself in for a meeting and the show sounded like a great idea and it felt comfortable. R & B Divas Los Angeles is about music, not about nit picking at other peoples lives. We didn't know who else would be on the show, our decision was based on the relationship we developed with the producers. I'm a very private person so, to be on a show like this is very unique and different for me. It had to be the right people, the right production and the right set-up. It just felt right.
TCV:  Are there any R&B artists out today that you would like to collaborate with?
Chanté Moore:   Right now, I'm in the process of writing with a friend, Kelis.  There's a whole list — Seal, Prince Anita Baker, Adele, everybody!  There are so many talented people out there. It's so bazaar how great it is to get a combination. It's like putting together oxygen and hydrogen or Kool-Aid and water, it doesn't matter how different, it's the magic of putting two things together to create a new thing. I look forward to doing that for the rest of my career.
TCV:  In many of your previous recordings, fans can always count on Chante to send out a powerful message, as in your song, "Bitter" which I thought was classic, what can we expect you to reveal on your latest album, Moore is More?
Chanté Moore:   It's very personal. It's about the ups and downs of my life during the past five years. There's a lot on the album that's not appropriate to talk about, but I will definitely sing about. As far as "Bitter,"  I was very genuine when I sang that song.  I sang it one time through and, burst out laughing at the end and never recorded it again. (Laughing)
Chanté Moore's album titled Moore is More drops on July 10, 2013 and, R&B Divas LA, starring Chanté Moore, Kelly Price, Dawn Robinson, Michel'le, Lil' Mo and Claudette Ortiz airs on July 10.