Award winning writer/director of "Beyond the Lights" Gina Prince-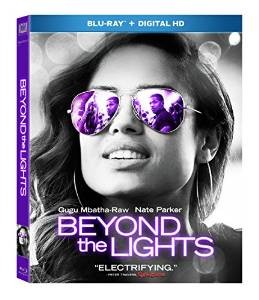 Bythewood, gets personal with The Chocolate Voice, in a warm chat about the film, the chemistry between the characters, played by Gugu Mbatha-Raw and Nate Parker, female empowerment and why she loves directing!
"Beyond The Lights" is available on Blu-ray and DVD on Feb. 24.
TCV: I read where "Beyond the Lights" took four years to make.
GPB: It did. Two years to really hone the script and two years to get it set up with the studio.
TCV: I'm sure that you were relieved once everything was all set.
GPB: Trust me, being on the set and saying action for the first time was surreal. It was such a roller coaster and there were times when it looks like it's gonna go here and then it falls through.The things we teach our children is to fall seven times, stand up eight. There were days when it was hard to get back up but, because I was so passionate about the story, that's what fueled the fight.
TCV: How difficult was it for you to both write and direct the film? I prefer to write and direct everything I do, because it's all my vision. When I write, I take off my directors hat and just write. I don't want to think about budgets or, how the heck am I going to shoot this. It's just about writing what's in my head. There are so many stories in my head that I want to get out. I know it sounds weird but, I love the collaboration with myself. Writing is very difficult for me, it's painful and it's tough and it takes me a long time. I really write to direct. Directing is something that I truly love, even on the worst day. Just watching and creating characters, I just love it.
TCV: I can feel your passion through the phone.
TCV: What's the process like developing a film centered around the Hip Hop/R&B music industry?
GBP: It's funny, I feel like I can write any and everything but songs. In the writing process I knew early on that I wanted to go to The Dream. He is the most prolific writer in Hip Hop and R&B. He did "Umbrella" (Rihanna), "Single Ladies," (Beyonce) he works with the best. I didn't think I could afford him because we had such a low budget. He saw and liked Gugu in a short film that I shot with her and wanted to be apart of it. He was someone that I knew could write both sides of Noni, the raunchy songs that made her a star but also, the song "Blackbird" that she sings at the end of the film.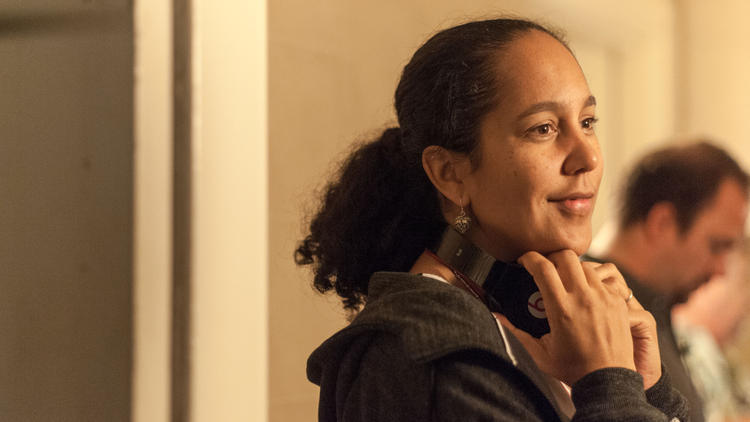 TCV: I love Nina Simone! How did Nina Simone's "Blackbird" become a part of the film? As I was writing the script, I knew that the character would be singing a Nina Simone song. I knew that Nina, would be an artist that she would aspire to be. She's so truthful, real and raw. My husband and I own every Nina Simone CD and went through and played them. I came across Blackbird, it was as though it was meant for the film. It spoke so beautifully to Noni the little girl, and Noni the adult. Once I found the song it changed the trajectory of the script.
TCV: Many of your films reflect on female empowerment, what made you decide to make the suicide attempt a part of this film?
GBP: Honestly, it's apart of me. It's a reoccurring theme in my work. I realize that it's about women finding their self worth, which is something I struggled with desperately in High School. Growing up an athlete is a huge part of who I am. The thing that you learn as a girl is: 1) You belong. 2) Fight for what you want. 3) Leave everything on the floor, and 4) It's okay to want to be the best. You're not killing yourself in practice to be second. People call Serena (Williams) cocky for wanting to be number one. Why else would she be killing herself? It's okay to say out loud that you want to be the best.
Like I said earlier, athletics are a huge part of my mindset. Early on, there weren't the proliferation of girls teams so I had to play with boys. They didn't like that. I got a lot of kicks and punches but I fought through it and proved that I deserved to be there. That's my mentality towards Hollywood. It makes me a better director. We know the numbers are horrid in terms of female directors and black female directors. Talent has no gender or race. If someone has an issue or questions my ability, my mentality is, that's on them, not on me. So, it's very easy for me to ignore the noise and focus on the win.
TCV: What do you feel is empowering about Noni's Momager, Macy Jean played wonderfully, by Minnie Driver?
GPB: I love what Minnie brought to the character. Macy is a woman who felt worthless herself, suddenly realizing that her child has an enormous talent and believes that this is a way to prove her own worth. Her intentions were never negative to start out with. As you get into this industry and start gaining success, people start to look to you as a success and it start's to cloud your judgement and, shift your moral compass in pursuit of self worth and success.
TCV: Two of the main characters are British, is this how you envisioned the cast?
TCV: Gugu, who's South African and British, auditioned with an American accent. And, after the audition was over, she dropped the accent. Listening to her own voice felt more authentic, it just made the script more interesting. That brought me Minnie. I wanted a real British actress for her mother, and they just had that British connection. Minnie has an authentic connection to Black culture, her first eleven years she grew up in Barbados.
TCV: The camera loves Gugu and Nate. What do you love most about the two main characters Noni and Kaz's relationship?
GPB: I love those two actors! I thought about Nate, early on as a leading man. He embodied Kaz, really well in terms of being a man but, also the ability to be vulnerable not soft. Gugu, as I said was amazing! I had them read together and the chemistry was there immediately. There was that spark, and so it was really about how do we turn a spark into a flame in a bonfire.
During the rehearsal process, it was fun watching those two as we figure their relationship out. You could just feel the chemistry. And that's what you want when you're doing a love story. Nothing takes me out of a movie quicker than if the characters are kissing, and I can tell that they don't want to. These two characters went there.
Gina Prince-Bythewood, is perhaps best known for directing and writing the 2008 film "The Secret Life of Bees," which grossed $40 million worldwide, Bythewood a graduate of UCLA, where she ran track competitively and studied film. She is also the force behind the making of the classic 2000 film "Love and Basketball" starring Sanaa Lathan and Omar Epps.
Gina is married to writer director Reggie "Rock Bythewood.