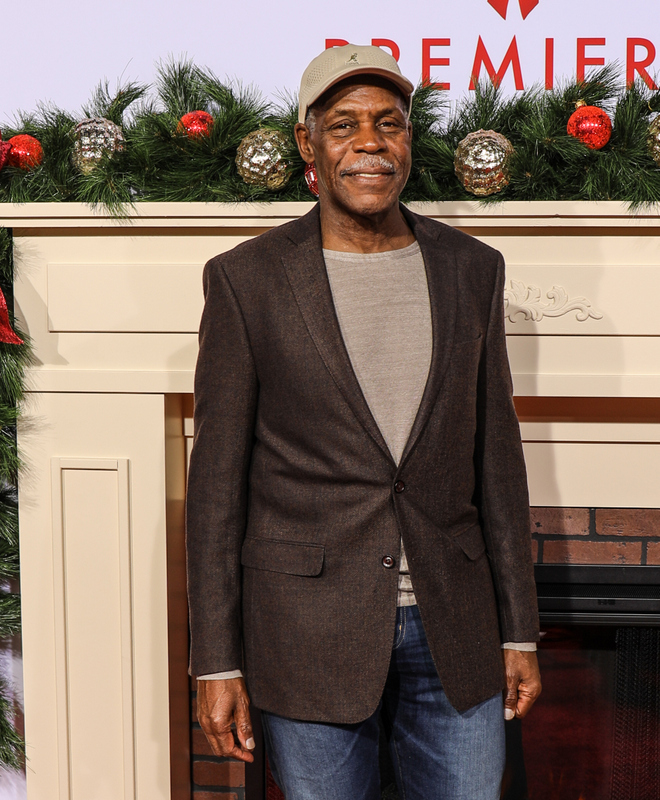 Culturally rich in tradition and immersed with a whole lot of heart and humor, ALMOST CHRISTMAS delivers the perfect holiday film.
In his third feature film, writer-director David E. Talbert (BAGGAGE CLAIM and FIRST SUNDAY) tells the hearty story of beloved patriarch, Walter Myers (Danny Glover), a recent widower who invites his family to spend the holidays at the family home in Alabama. Wishing to ease family tensions and create harmony among his grown children, Myer's one wish is that his deceased wife's sweet potato pie, music and bringing back good ole' family tradition can fix things with the family by spending five days under the same roof without killing one another.
His grown children are played by Kimberly Elise (DIARY OF A MAD BLACK WOMAN), Romany Malco (THINK LIKE A MAN), Gabrielle Union (BEING MARY JANE) and Jessie T. Usher (SURVIVOR'S REMORSE). Two out of the four have spouses who are played by comedian J.B. Smoove (CURB YOUR ENTHUSIASM), and Nicole Ari Parker (SOUL FOOD).  Omar Epps (HOUSE) plays the next door neighbor home for holidays visiting his mother, who's crushing on Union, his high school flame.
Rounding out the strong cast includes Academy Award winning actress and comedian Mo'Nique (PRECIOUS, PHAT GIRLZ), who plays Aunt May, Walter's sister in law. In case you forgot, Mo'Nique has brilliant comedic timing, she even made her co-stars laugh in certain scenes. In one scene, Aunt May hilariously seated at the table next to newcomer D.C. Young Fly (YouTube star), whose character plays the flirtatious young friend of Evan, played by Jessie T. Usher.
When surprise dinner guest Jasmine, played by Keri Hilson arrives at the Myer's home for Christmas dinner, all chaos breaks loose. Not giving away too much of the film, aunt May says, "Naw, you don't want to meet mama."
The dinner table conversations, dancing and kitchen talk throughout the film will not only have you rollin' but, inspired to get your family together and create beautiful memories!
One surprising cameo that appear in the film is the legendary singer Gladys Knight, who plays Dorothy, the homeless shelter director and best friend of Walter's deceased wife, Grace.
In a phone interview with The Chocolate Voice, Talbert describes Mo'Nique as a revelation. He also acknowledges that he really wanted veteran actor Danny Glover, in the role of Walter.
"Glover has the gravitas of someone who is emotionally available to play Walter, who the story revolves around."
From there, the cast of characters was evolved.
When we asked Talbert about any challenges with making the film, he had this to say, "There were no hiccups or challenges in making the film.  After [producer] Will Packer read the script and loved it, the studio said that they were in! We got a release date and began casting."
Audiences will enjoy the film's nostalgic soundtrack which takes you on a trip down memory lane featuring the old school sounds of The Four Tops, Dazz Band, Etta James, Troop, and Slick Rick, just to name a few.
What's more important to note is that Talbert has made it a point to create characters in the film that show progressive black professionals. Walter and his children all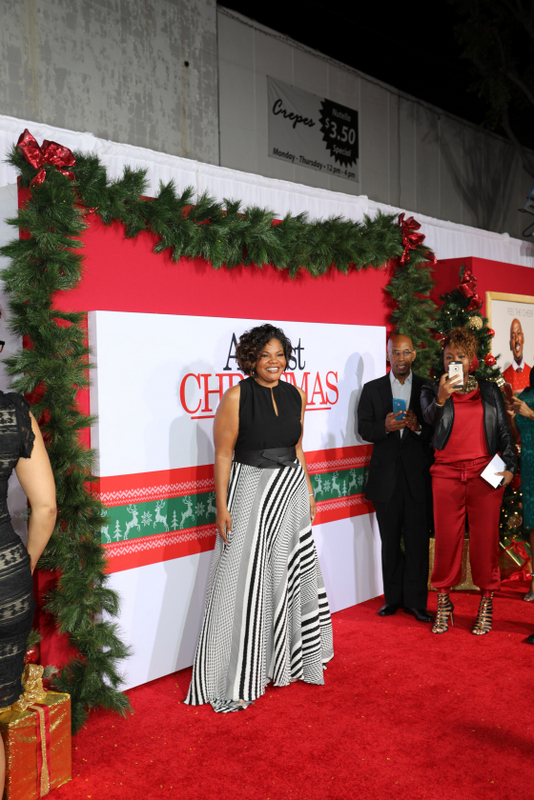 have successful careers in business, politics, law, dentistry and athletics—which is a realistic depiction of black life and something that should be seen more often on the big screen.
ALMOST CHRISTMAS represents a part of the fabric of the Black American experience. The film does a wonderful job of showing positive images of aspirational families, dipped in universal realities, which is life. Not just black life—family life. The relatable challenges with family dynamics is something that can be felt through the Myers family throughout the entire film.
We asked Talbert what he appreciates most about the holidays and he said, "I appreciate most of the memories of growing up. As soon as someone puts on a song, it takes you back to when you were a kid. You bite into a piece of something and it just takes you back. I think that's what I love the most. You get a chance to reflect on the things that are really beautiful about your childhood."
Produced by Will Packer, and written and directed by  David E. Talbert, ALMOST CHRISTMAS has a stellar cast and is one of the most memorable, best family films to come along in a long time.
We loved it, and we're sure you will too!
ALMOST CHRISTMAS hits theaters nationwide on November 11.
Almost Christmas LA Premiere photos by Jarrod Williams