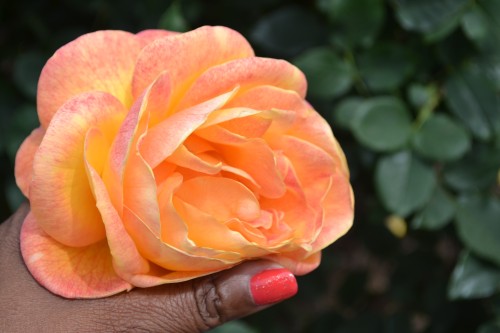 Now that spring is here, we're giving you a bit of advice.  Take time out of your busy lives to stop and smell the roses.  We know just the place where you can enjoy a plethora of vibrant roses, it's the Inez Grant Parker Memorial Rose Garden in Balboa Park, in America's finest city, San Diego, California.
Situated across the street from the Natural History Museum, accessible off of Park Blvd, the serene garden displays a variety of approximately 1,600 roses on a three-acre site full of fragrance, vibrant colors, and spectacular beauty.
From flower enthusiasts to photographers or, simply to view as breathing space, the Rose Garden is the ideal spot.  The garden is in bloom from March through December, with the roses usually at their peak in April and May.
Check out our favorite roses in pretty spring colors.