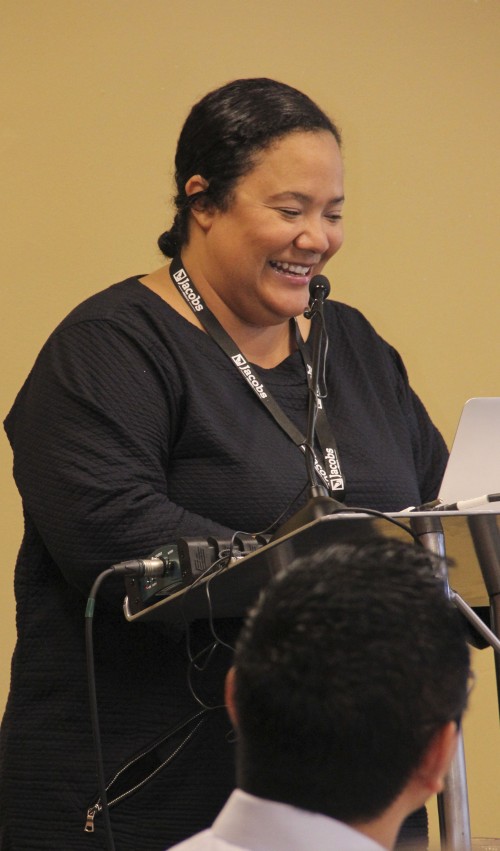 EXPERTS IN FIELD AND DIGITAL ORGANIZING GATHER AT JACOBS CENTER SUMMIT TO STRENGTHEN SOCIAL JUSTICE MOVEMENTS
San Diego – April 21, 2015 – Last Tuesday, the Jacobs Center for Neighborhood Innovation concluded a two-day convening of some of the country's brightest minds in community organizing and digital engagement. The purpose of this Digital Organizing Summit was to identify and evaluate best practices and strategies to develop a model for effective organizing that other non-profit organizations and activists can use to fulfill their missions. The Jacobs Center will develop a report based on the challenges, opportunities and recommendations discussed at the summit that they will put into practice with their work to revitalize southeastern San Diego's Diamond Neighborhoods. The intent is to create tools kits to inform effective digital and on-the-ground organizing.
The Summit participants represented local and national organizations including: Blue State Digital, DoSomething.org, Netroots Nation, Code for America, the Center for Community Change, Classy.org, and the San Diego Futures Foundation.
"The Summit is the first step in our efforts to build our digital strategy.  I am truly excited by the potential of technology and how it can catalyze change in the Diamond Neighborhoods "said Andrew Hapke, chair of the Jacobs Center's board of directors.
During the event, the group discussed topics related to moving online action to meaningful on-the-ground movement, bridging the digital divide, and using data to increase the impact of community organizing.
"A fluidity between traditional community organizing and digital organizing is crucial for today's social justice movements to be successful. It is not one or the other. I am very encouraged by the collaboration that happened at the Digital Organizing Summit and look forward to putting it to work in the Diamond Neighborhoods and developing a model that can be used across the country," said Angela Titus, vice president of Impact and Marketing at the Jacobs Center.
A working group made up of summit attendees has signed on to continue the conversation, provide recommendations, and evaluate the tool kits that will be created for community organizing.
A new blog will serve as a platform to share information and resources, including guest posts from experts in online and offline organizing. For blog posts recapping the presentations and discussions at the Digital Organizing Summit as well as a full list of attendees please visit: www.jacobscenter.org/dos.
.