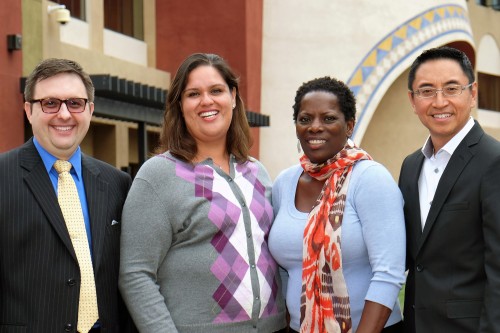 SAN DIEGO – December, 2014 – The Jacobs Center for Neighborhood Innovation (JCNI) announces the hiring of four key staff positions to further its mission of driving positive change, building community and expanding economic development. The recent addition of Angela Titus, Vice President, Impact and Marketing; Bennett Peji, Director of Marketing; Beatriz Garcia, Director of Organizing and Civic Engagement; and Martin Furey, Senior Director of Development, ensures that a team is poised to implement the priorities outlined in the JCNI strategic plan. 
"These extremely talented individuals are uniquely suited to continue our work in the community, " explained Reginald Jones, President and CEO, Jacobs Center for Neighborhood Innovation. "With the addition of these key positions, I am confident we will have the skills, personnel and passion to make this organization the change partner it can be for the community and to carry out our work at the highest level."
To learn more visit www.jacobscenter.org.