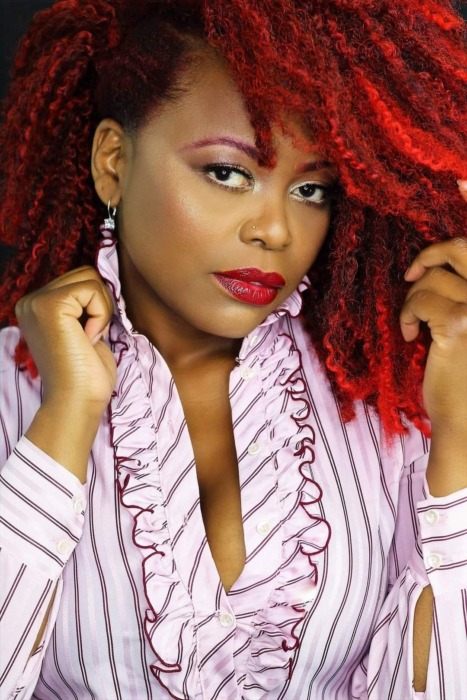 Smooth. Soulful. Songstress. Three words that best describe the artist Erin Stevenson, a powerhouse vocalists who's toured with the likes of Janet Jackson, Justin Timberlake, Duran Duran and more! Stevenson is all set to open the stage and bring nothing but good vibes to San Diego's premiere venue, Jazz at The Creek on Saturday, September 3rd at 2:00 pm.
A Houston native, Stevenson has been in the music game for quite some time. At age eleven she was a member of Girl's Tyme, a group who later became known as the Grammy-Award winning Destiny's Child. Naturally polite, kind and filled with southern charm, Stevenson is excited about performing at Jazz at The Creek, on Labor Day Weekend in San Diego, thanks to a connection with Leonard Thompson, of M.A.N.D.A.T.E. Records.
What's also exciting is that she's moving forward and going full throttle with her solo career. Stevenson, recently released her new single "Believe" featuring and produced by two time Grammy-Award winning producer and smooth jazz guitarist Paul Brown.
In a phone conversation with The Chocolate Voice, we asked what inspired her to want to sing? Stevenson said, "I've always known that I wanted to sing since the age of five." One of my uncles knew that something was there when I was singing at a family reunion "Whitney Houston's "The Greatest Love of all." "The dominoes, the crawfish, the cards and the laughter all stopped and all eyes were on little ole me. And then, people began to put money in a hat. I gladly took the money to buy candy." (Laughs).
"At that age I knew the effect that my voice had on people," Stevenson says.
Prior to pursuing a singing career, Stevenson worked for NASA as a communications specialist. One day, she walked into her boss's office feeling bored and purposeless and laid her CD on his desk, and asked him to fire her. She asked him to listen to it, and in her words to his was, if it sucked, she'd return to work. The next evening she received her notice. To this day, she remains friends with her former boss and, he and his family have come out to see her perform.
Shortly thereafter, a chance meeting with Janet Jackson's drummer led her to being asked to go on tour with Jackson.
Stevenson went on to tour with Jackson for twelve years and says that Janet Jackson is the one artist on that level who's changed the trajectory of her career.
When we asked Stevenson who's home has been California for the past 10 years, her thoughts on the massive talent pool that comes out of Houston, her answer is simply:
"I won't argue that something's in the water when it comes to Texas. Houston is a breeding ground for talent."
---
Be sure to catch Erin Stevenson as the opening performer at Jazz At The Creek on September 3, 2022 at 2:00 PM. Click HERE for tickets.
Follow Erin Stevenson on Instagram at Erin Stevenson Music
Want your life a little sweeter? Subscribe here with The Chocolate Voice!