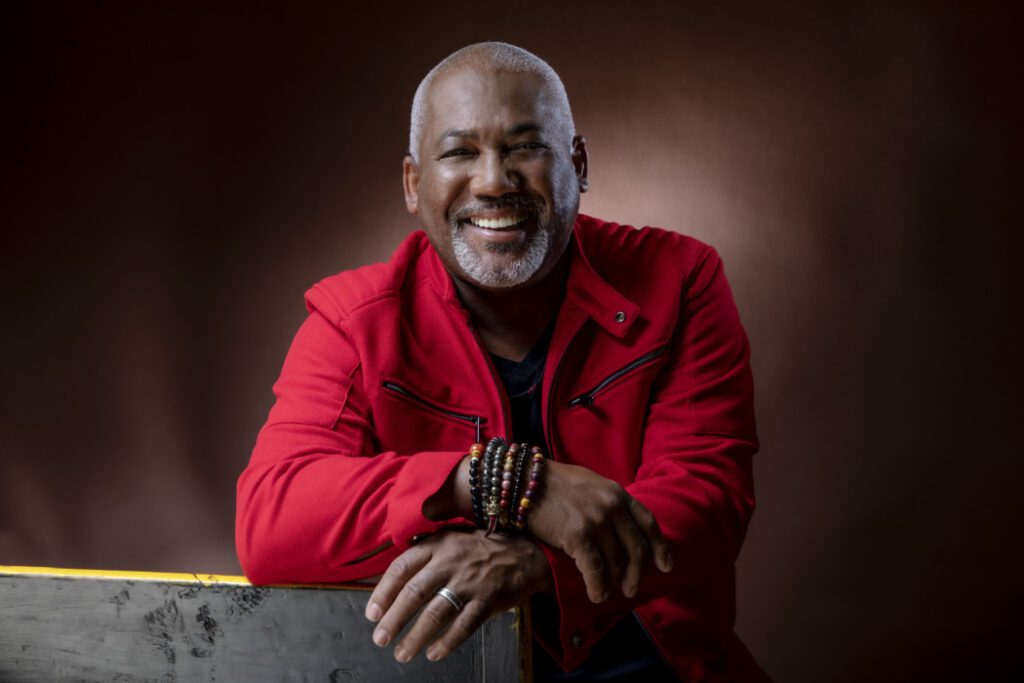 Two-time Grammy® Nominee, Guitarist/Vocalist Jonathan Butler's highly-anticipated album of holiday collaborations, Christmas Together, is available now on Artistry Music/Mack Avenue Music Group.
Jonathan Butler who is a featured performer on Dave Koz's and friends' concert tour wraps December 23, 2019. Please see additional dates below.
Butler's all-star friends, Sheléa, Dave Koz, Keiko Matsui, Kirk Whalum, Rick Braun and Gerald Albright join him to recreate nine classic Christmas favorites, such as "Joy To The World," We Three Kings," "God Rest Ye Merry Gentlemen" and a new original tune, "Love Is," written by Jonathan and Sheléa. Jonathan produced Christmas Together in the intimate setting of his home studio in Southern California.
The idea of collaborations on this album clicked and as Jonathan says,

"It made me up my game as a producer and performer. In a sense, we all brought something uniquely special to the recording experience – an experience I hope brings listeners together to celebrate the spirit of the season."
Jonathan brings his own distinctive interpretation to these timeless songs, without jeopardizing the integrity of the tunes. "Joy To The World,"which debuted on smooth jazz radio on November 4, features saxophone legend Dave Koz on soprano. The Christmas classic is reinvented with an expansive, breezy, uplifting arrangement. "We Three Kings" features Rick Braun's muted trumpet and valve trombone, infusing a smoky texture and late-night club feel to this polyrhythmic take on this holiday favorite. "God Rest Ye Merry Gentlemen" spotlights Keiko Matsui on piano. The magical arrangement almost sounds as if it is dancing on its own. The Christmas Together album cover was created by a student of the international arts education nonprofit, Lalela, whom Jonathan represents as their first global celebrity entertainment ambassador. The Johannesburg, Maboneng Precinct, twelfth grader attends the after-school program at Lalela's Centre for Arts and Innovation and dreams of becoming a cardiac surgeon along with pursuing his love of art and music.
To purchase the album: https://orcd.co/xmastogether