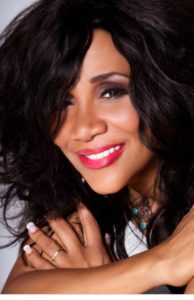 Joni Sledge, founding member of music group Sister Sledge has died at aged 60.
Her publicist Biff Warren told CNN on Saturday, The Sledge family was shocked by her death as she had not been ill, Warren said. The cause of death was unknown.
Formed in Philadelphia in 1971, the group of four sisters took off after  they were put together with the writer-producers Nile Rodgers and Bernard Edwards (the masterminds of Chic). Joni and her sisters, Debbie, Kathy and Kim, along with the Rodgers/Edwards collaboration created the hugely popular hit "We Are Family "(1979) became one of their most memorable achievements, and the group's definitive album. "We Are Family" peaked at No. 2 on the Hot 100 and topped the R&B and disco charts, Billboard said. The album of the same name reached No. 3 on the Billboard 200. The song became a staple and is celebrated at Family reunions and Weddings.
Joni Sledge was born, September 13, 1956 in Philadelphia, according to Famous Birthdays. She came from a musical family and her parents were entrepreneur/actress Florez Sledge and Broadway performer Edwin Sledge, the official Sister Sledge website says.  Joni and her sisters, received voice training from their grandmother Viola Williams, a former operatic soprano, and gained early experience singing at the family church, Williams Temple Christian Methodist Episcopal.
Joni is survived by her son, her sisters, Debbie, Kathy and Kim, and their half-sister, Norma Carol.