It's that festive time of the year again! Putting seasonal decorations up is the best ways to get into the holiday mood.  The ambiance of lights, trees and wreaths, help put homes in the holiday spirit.
However, when not used properly, decorations–particularly lights–can create safety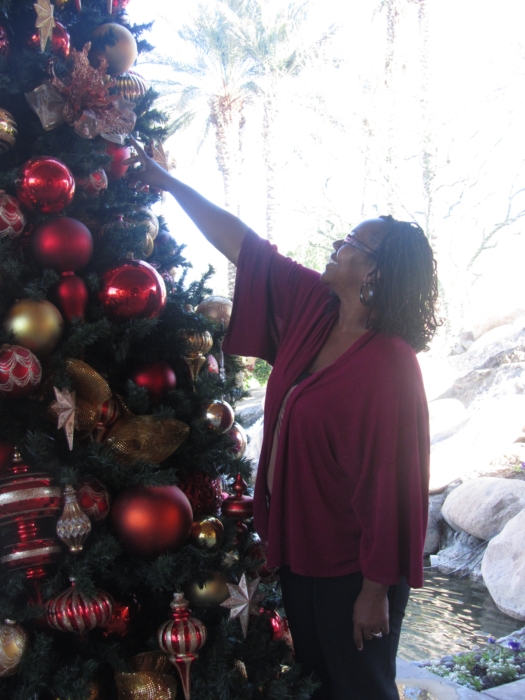 hazards or cause fires. According an article in US News, the U.S. Consumer Product Safety Commission (CPSC) estimated 13,000 people were treated in emergency rooms across the country related to holiday decorating injuries. Here are 6 steps to keep your family safe during the holidays:
---
Tree selection:  Although fresh tree's are less of a fire hazard, artificial one's are safe too.  Just make sure that the label say's it's fire resistant.
Here's how to tell if a tree is fresh. (1) The greener the better. (2)  The needles are harder to  pull from the branches. (3) Bounce the trunk of the tree on the ground and if you notice that it loses a lot of needles, it's not fresh. (4) The bottom of the tree should be sticky.
Tree Placement:  Placing a tree near a fireplace enhances the decor, nonetheless it's a fire hazard.  Make sure to screen the fireplace when fire is  burning and keep lights and decorations from it. Keep in mind, over heated rooms  can dry out trees very quickly turning them into a fire hazard.  Also, don't throw wrapping paper into the fireplace as it ignites quickly.
Proper Plug-ins:  Make sure to only plug outdoor lights into a a ground fault  circuit interrupter (GFCI) protected receptacle. This type of receptacle will shut down the circuit if there is over current.  Before plugging in lights, make sure they are not damaged. Turn off all lights on trees and house decorations before going to bed.
Lighting: Use no more than three standard size sets of lights per extension cord. Secure outdoor lights firmly to trees, house and walls to protect them from wind damage. Don't put lights on a metallic tree.
Candles: Keep lighted candles in non flammable candle holders on heat resistant surfaces and, keep them away from anything with the potential to catch on fire.  Make sure to blow them out when you leave the house or go to bed. According to the National Fire Protection Association, decoration fires peak in December and candles were the heat source in 38% of the fires.
Always use the proper step ladder; don't stand on chairs or other furniture. Or, hire out if you can afford it. Particularly if you're planning an over-the-top, extravagant array of holiday illuminations, think about hiring a pro to do it, so you're not exposed to the fall risk.
Happy Holidays and remember to keep safety in mind when decorating.