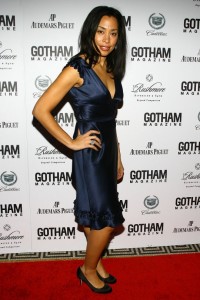 Unbelievable, it's 2012!
That being said, our congratulations go out to Keija Minor was recently named editor-in-chief of Brides and Brides.com, the worlds largest weddings magazine.  News of Minor's promotion reveals that for the first time in the 103-year history of Conde Nash publishing, she is the first African American to hold this position.
In addition to Brides, Condé Nast publishes, GQ, Vanity Fair, Wired, and Vogue among other titles.  Before Brides, Minor was editor-in-chief of Uptown Magazine, a luxury title targeting African Americans. She was also editor-in-chief of Gotham.
According to mediabistro, Minor had been Brides' executive editor since late last year, and acting editor-in-chief since Anne Fulenwider left the magazine.