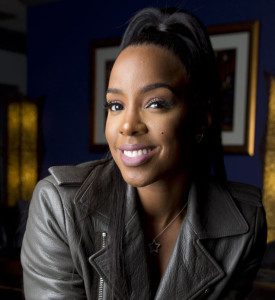 Ask any chocolate skin toned girl, and they're certain to let you know that there's certainly a need for more diversity in the makeup industry. Well, thanks to Grammy Award-winning singer Kelly Rowland, who revealed to Essence that she'll be launching a makeup line created specifically for women of color.
We over at The Chocolate Voice can't wait to check out what The Destiny's Child singer will be offering.
Rowland, who is teaming up with her makeup artist Sheika Daley on her upcoming brand, revealed to Essence that their first product will be concentrated on lashes.
She also acknowledged how important it was for the line to have products suited for ladies with darker skin tones, saying,
"Definitely making sure we have our chocolate girls covered. Gotta get the chocolate girls in there! We have to have that, you know."
Though there isn't a set launch date for Kelly's makeup line or any information about what the names of the products will be, just knowing that diversity in makeup is on the way, (thanks to Kelly Rowland) Chocolate girls everywhere welcome Rowland's company with open arms.