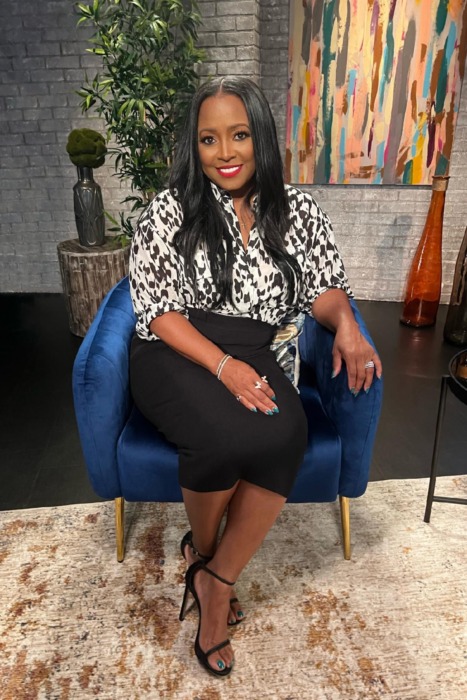 "Married at First Sight: Afterparty" is a talk show that airs following every new episode of "Married at First Sight" and is hosted by the incredibly talented, Emmy nominated, actor, host and MAFS fan, Keshia Knight Pulliam. Fresh off screening that night's episode, Keshia dishes with the MAFS current cast to get the inside scoop on the action, romance, and behind the scenes drama. Whether it's laughter, tears, conflict or exclamations of true love, there is never a dull moment!

Married at First Sight: Afterparty is produced by Kinetic Content (a Red Arrow Studios company). Executive producers for Married at First Sight: Afterparty are Chris Coelen, Eric Detwiler, Montré Burton, Toni Gallagher and Geoff Nuanes from Kinetic Content and Amy Winter and Cat Rodriguez from Lifetime.
About Lifetime Celebrating over 35 years of entertaining audiences, Lifetime is a premier entertainment destination for women dedicated to offering the highest quality original programming spanning award-winning movies, high-quality scripted series and breakout non-fiction series. Lifetime has an impressive legacy in public affairs, bringing attention to social issues that women care about with initiatives such as the long-running Stop Breast Cancer for Life, Stop Violence Against Women, and Broader Focus, a major global initiative dedicated to supporting and hiring female directors, writers and producers, including women of color, to make its content.Lifetime Television®, LMN®, Lifetime Real Women® and Lifetime Digital™ are part of Lifetime Entertainment Services, LLC, a subsidiary of A+E Networks. A+E Networks is a joint venture of the Disney-ABC Television Group and Hearst Corporation.
---