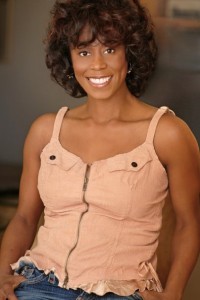 (Culver City, CA) During the month of December, Diamond in the RAW Founder La Faye Baker, and Co-Founder Jadie David,  two extraordinary African American Stuntwomen, were recognized by the African American Film Market and S.E. Manly Short Film showcase for their accomplishments as pioneers and Sheroes of the "Black Stuntmen's Association."
Jadie David, the pioneer of the organization, started her career as a Stuntwoman in the early 70's and La Faye kick-started her career in the late 80's.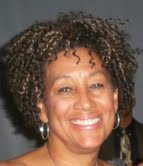 These are the kick butt, throw down, and BADD shut your mouth women who have been the trailblazers as stuntwomen in Hollywood. You've seen them on the screen, but within a flash they disappeared right before your eyes.
Jadie was the sucker punching and brutal chick on the set behind "Foxy Brown" and "Coffy."   Grier's Twitter page reads: "Jadie David was my stunt woman in Foxy. Before Coffy, Foxy B, I had no stunt woman and was injured a few times."
While on another set, La Faye was engulfed in fire, beat down and thrown through the air as Angela Bassett's stunt double in action flicks, such as the "Green Lantern" and "What's Love Got to Do with It."
Because of their accomplishments, both along with the "Black Stuntmen's Association," both sheroes will be inducted into the Smithsonian African American Museum in 2015.
Source: Diamond in the Raw Foundation
Article contributed by: Phyllis Ellis, Black Stuntmen's Association member and Documentary Coordinator/Writer