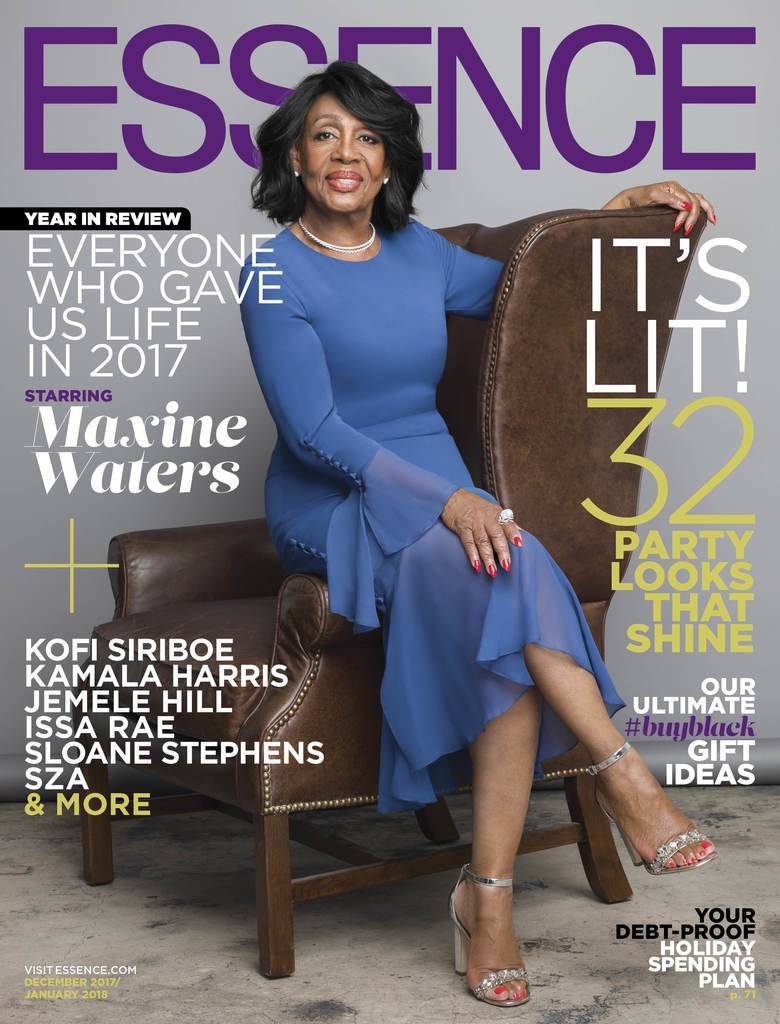 Representative Maxine Waters poised and confidently reclaims her time on the cover the the latest Essence Magazine.
In the issue she explains, "One of the things I discovered a long time ago was that I make people uncomfortable and that my advocacy goes beyond what politicians normally do," she told ESSENCE. "I have a strong sense of what's fair and what's not fair, and for vulnerable people who are being taken advantage of, or who are being bullied or intimidated, I tend to want to be protective or to fight for them," she continued.
And in all, through her work as a wife, mother, grandmother, organizer and legislator, one thing reigns supreme.
"I want to be remembered as a courageous fighter."
In his second season of OWN's Queen Sugar, the breakout star who plays Ralph Angel, Kofi Siriboe, tells Essence that he's  trying hard to make his mark in the world with his debut project, Jump. He wrote, produced, directed and starred in the film about mental health. And then there was Girls Trip, the box-office hit he starred in that grossed over $100 million. But near and dear to his journey is fostering a deeper understanding of his African roots.