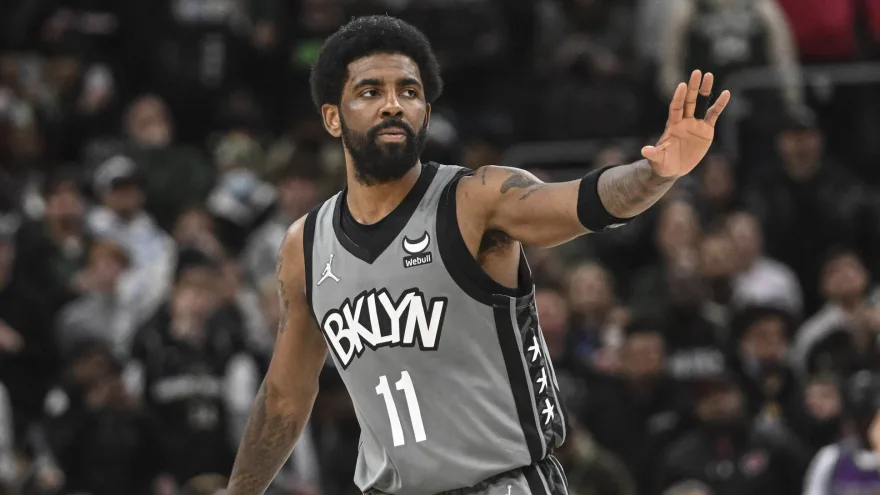 Brooklyn Nets point guard, Kyree Irving just made women's history month a little sweeter by hiring his stepmother, Shetellia Riley as his new agent. Riley is reportedly the only black woman currently representing an NBA player, according to sports reporter Shams Charania.
Irving hasn't had a professional representative since he fired Roc Nation in July of 2021. Let's all hope family representation provides what the superstar needs. According to the New York Post, Roc Nation was his second agency in just three years.
Shetellia has spent the last four years as the Vice President of Ad Sales for Black Entertainment Television. Before this, she spent over five years as the company's Account Manager.
The 29-year-old can opt into his 2022 play option, or go into the 2022 NBA Offseason as a free agent. Regardless of what the point guard decides to do, he has a great representative in his corner.