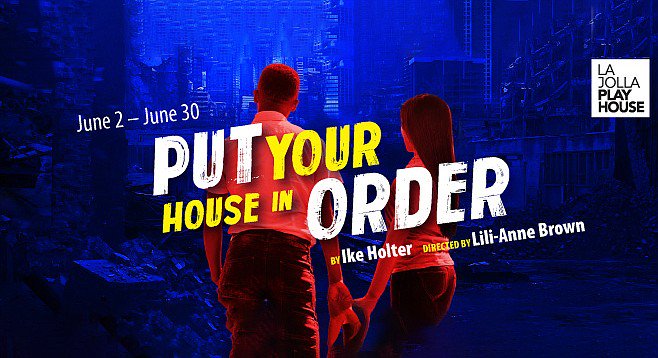 La Jolla, CA – La Jolla Playhouse announces the cast and creative team for its world-premiere production of Put Your House in Order, by acclaimed Chicago playwright Ike Holter (Lottery Day), directed by Lili-Anne Brown. The show kicks off the Playhouse's 2019/2020 season, running in the Playhouse's Mandell Weiss Forum June 2 – 30.
The cast features Behzad Dabu (TV's How to Get Away with Murder) as "Rolan," local actress Linda Libby as "Josephine" and Shannon Matesky as "Caroline."
The creative team includes Arnel Sancianco, Scenic Designer; David Israel Reynoso(Playhouse's Queens, Waking La Llorona, and many others), Costume Designer; Amanda Zieve, Lighting Designer; Victoria Deiorio, Sound Designer; Steve Rankin (Playhouse's SUMMER: The Donna Summer Musical, Jersey Boys, and many others), Fight Director;Gabriel Greene, Dramaturg; Phyllis Schuringa, Casting; and Marie Jahelka, Stage Manager.
Caroline and Rolan's first date begins as a pretty average night that ends at her house in anupscale Chicago suburb. But when the city around them starts to exhibit signs that something is terribly wrong, they must quickly learn to trust each other to stand a chance against the horrors outside the gate. Equal parts romantic comedy and old-school thriller, this new play from one of Chicago's hottest playwrights explores new beginnings at the end of the world.
TICKETS: (858) 550-1010; LaJollaPlayhouse.org