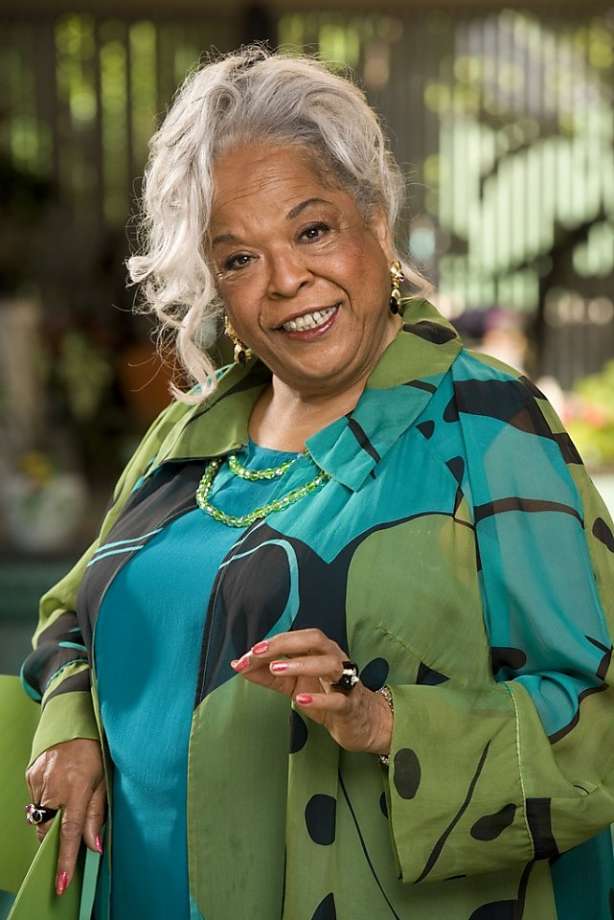 Della Reese, the first black woman to have her own television variety show has died.  Although the series which aired in 1969, was short-lived, Reese went on to earn another first by becoming the first black woman to guest host The Tonight Show Starring Johnny Carson.
Over the next two decades, she pursued acting and appeared in a number of TV series and movies, including Roots: The Next Generations, Chico and the Man, The Love Boat, Sanford and Son with her friend Redd Foxx and 227 with close friend Marla Gibbs and Touched By an Angel.
In 1989 she starred on the big screen with Foxx, Richard Pryor and Eddie Murphy in Harlem Nights—in a scene stealing performance with a hilarious fight scene with Murphy.
The talented singer and actress was born Deloreese Patricia Early, in Detroit, Michigan, on July 6, 1931. Reese began on the path that would lead her to show business by singing in church at the age of 6. Her talents eventually landed her an opportunity to work with gospel great Mahalia Jackson when Reese was only 13 years old.Reese went to Wayne State University in Detroit, where she majored in psychology. While in college, Reese formed the Meditation Singers, an all-female gospel group who would become known for being one of the first acts to take gospel music to the nightclubs of Las Vegas, Nevada. Unfortunately, a series of family tragedies put her studies and music on hold for a time. With her mother's death and her father's illness, Reese went to work to help her family financially.
Reese had a number of health challenges over the years. In 1979 she suffered a brain aneurysm from which she made a full recovery. She announced in 2002 that she had Type 2 diabetes and subsequently became a spokeswoman for the American Diabetes Association. Reese, who was married several times, adopted several children, including a daughter who died in 2002 from a pituitary disease.
Reese had a strong faith in God and maintained that without it, her success would not have been possible. She routinely included black spirituals in her nightclub performances. She also founded the Understanding Principles for Better Living Church in 1983 and became an ordained minister in 1987.
From 1991 to 2002, in perhaps her best known role, the actress starred as Tess on the inspirational television drama Touched by an Angel. As the supervisor among angels, she would send them out to help people redeem their lives and show God's love. Reese combined the series' uplifting message with a down-to-earth persona.
The show garnered her numerous awards, including seven NAACP Image Awards for outstanding lead actress. She was also nominated for several Emmy Awards and a Golden Globe. In 1994 Reese received a star on the Hollywood Walk of Fame. She was also one of 25 black female honorees at Oprah Winfrey's Legends Ball in 2005.
Our thoughts and prayers go out the the family and friend of the legendary Della Reese.  We thank you for your many years of entertaining the world.